Part of My Learning Journal
WEEK 3: 'I AM COME HOME'
Raising the Standard: the final campaign
Prince Charles Edward Stuart sails from France to Scotland to rally his forces
3.1
WELCOME TO WEEK 3 VIDEO (02:02)
campaign, which is arguably the most famous of all– that led by Prince Charles Edward Stuart or Bonnie Prince Charlie, as he's usually known, and that ended at Culloden in 1746.
the 19th century and look at Sir Walter Scott's novels and some of the objects he
collected at Abbotsford. Then we're going to close with thinking about the Outlander phenomenon and the series of books published by Diana Gabaldon and how they speak to the Jacobite cause as still being incredibly popular
a book alongside this course which isn't too much of a text book to not enjoy even as bedside reading, and the more I read the more I yearn to know about this Prince and Cu!loden, and indeed the story of his life "on the run" thereafter (The Road To Culloden Moor by Diana Preston, whose ancestor once assisted the Bonnie Prince)
you might be interested in this link to religion in the Western Isles. South Uist is 90% Catholic.
https://en.wikipedia.org/wiki/Religion_in_the_Outer_Hebrides
– My McKenzie – McIntosh ancestors were on North Uist before moving to Skye early in the 19th Century and I understand we may have connections to South Uist as well – going way back. I have wondered about the families' transition from Catholicism to Presbyterianism
I visited Dunvegan Castle in June 2019 – although I have Isle of Skye ancestry, so far as I know I don't have McLeod heritage – however I keep finding DNA matches with Isle of Skye McLeod descendants. So I am wondering about a possible McLeod connection as well?
3.2
By 1744, hostilities between Britain and France had escalated and the time seemed right for another attempt by the Jacobites to reclaim the British throne.
Louis XV was prepared to support an invasion. Prince Charles Edward secretly left Rome and travelled to France to lead the rising on behalf of his father, James VIII and III, who was by now 56 years old.
The plan was abandoned when a storm destroyed the French fleet.
After spending over a year petitioning Louis XV to finance another invasion attempt, Charles decided to proceed alone. Always impulsive and convinced that the Highland clans would rise to support him, he secured a ship to transport him and seven loyal supporters to Scotland.
The Prince and his party landed on Eriskay in the Outer Hebrides on 5 July 1745. Shortly after his arrival, the Prince met Alexander Macdonald of Boisdale, who warned him that many clans were unlikely to support him.
When told to return home he replied,
'Sir I am come home… I am persuaded that my faithful Highlanders will stand by me'.
For a few brief months thousands of Jacobites rallied to the cause – providing Charles with the very real possibility of seizing the power which had been lost almost sixty years previously.
The Prince raised the Stuart standard (flag) at Glenfinnan, west of Fort William on the Scottish mainland, on 19 August – the final Jacobite rising had begun!
In 1815, an 18 meter-high monument was built at Glenfinnan with a statue of a lone, kilted highlander at the top providing a poignant reminder of the clansmen who gave their lives to the Jacobite cause. You can see the figure in our title board at the start of each film.
the 7 loyal supporters were the '7 Men of Moidart' later commemorated by 7 trees.
https://www.wildlochaber.com/ardnamurchan/history/seven-men-of-moidart
This "way of life", hard, brutal and often short, which you seem to hanker after was already on the way out. Highland clan chiefs were no longer treating members of their clan as "family". Many saw themselves as aristocracy with a right to treat tenants as they liked. The '45 accelerated the change, but it was already well in progress. Read books by Tom Devine. – it began much earlier with David I. He was exiled in London for much of his early life and dependent on Henry I. As a result of these influences, he changed many of the institutions from their Gaelic roots dating to the Dál Riata to Anglo-Norman.
You can also visit this monument and other sites associated with the Jacobite cause in Scotland and follow this Jacobite trail. – the link doesn't seem to be working so I found other links
Inverness – the location of the original Fort George beside the river Ness.

Urquhart Castle which was put under siege by the Jacobites in 1692 and was eventually destroyed by government forces to stop it falling into the hands of the Jacobites.

Fort Augustus . The original name of the village was Cille Chumein, which means "Church of Cumin" who was the first person to bring Christianity to the Highlands. In the 1720s, when General George Wade built his military fort in the village, it was named for King George II's favourite son, William Augustus Cumberland, later to be known as "The Butcher Cumberland". The village has been known, in English, as Fort Augustus ever since. Also in Fort Augustus there is time to look at the the locks on the Caledonian Canal, completed by Telford in 1822.

follow Stapleton's marching route back to the west – at Fort William, named for William of Orange, the nemesis of James VII from whom the term Jacobite originated. It is interesting that the Highland Council is putting Gaelic place names on road signs today and, once in the west, you will see Fort William named An Gearasdan. There are many silent letters in Gaelic and the first "e" and the "d" are silent. The local people refused to call the fort "Fort William" because they supported James VII. For that reason they simply called it "the garrison".

the actual spot where Bonnie Prince Charlie raised his standard in 1745,

Inverness and reaching the end of the tragic Jacobite trail at Culloden battlefield.

'new' Fort George which was constructed to finally put down the clan uprisings.
I was a late starter to the course – but I find that the link https://www.jacobitetrail.co.uk/ is not working for me – I tried different browsers to no avail.
However I did an internet search and found other suggested links beyond the Jacobite Steam Train Tours.
3.3
'WANTED': PRINCE CHARLES EDWARD STUART VIDEO (04:14)
What is this image? Who made it?
This is an engraving dating from 1745, which was produced by an Edinburgh engraver, Richard Cooper.
Why is it important?
This is reputed to be the first time that we see an image of Prince Charles Edward Stuart dressed in tartan. Tellingly, it is a piece of anti-Jacobite propaganda that is far from complimentary towards its sitter-subject.
Where is it now?
This engraving is in the collection of the National Galleries of Scotland. A copy is on permanent display at the National Museum of Scotland, in the Jacobite gallery.
In spite of how well put together this course is in general, I have to take issue with aspects of this discussion of the wanted poster. Feathers were not unusual features as decorations to bonnets. and the bunchiness of kilts is often due to the nature of their assembly: See

Tartan trews were worn by men considered quite masculine:
https://www.nationalgalleries.org/art-and-artists/5335/sir-john-sinclair-1st-bart-ulbster-1754-1835?artists%5B15092%5D=15092&search_set_offset=54
And pink was a color favored for boys in the 18th c. (The fashion of pink for girls is a recent phenomenon.)
https://www.npr.org/2014/04/01/297159948/girls-are-taught-to-think-pink-but-that-wasnt-always-so
Furthermore, Cooper, the engraver, was a Jacobite. Scroll down at this link to see the explanation of another Prince Charles engraving by Cooper–interesting in the context of this "wanted poster." https://sites.google.com/site/richardcooperengraver/home/richard-cooper—life-chronology
3.4
SETTING UP COURT: THE PALACE OF HOLYROODHOUSE ARTICLE
The Jacobite army marched south unopposed and by 17 September 1745, they were in control of the city of Edinburgh – only the military garrison at Edinburgh Castle held out and remained loyal to the Hanoverians. The prince arrived at the Palace of Holyroodhouse to loud cheers from his Jacobite supporters. Andrew Henderson, a teacher at the Edinburgh High School, witnessed the prince's arrival and described him as; "'a tall, slender young man, about five feet ten Inches high, of a ruddy complexion, high nosed, large rolling brown eyes, long visage, red-haired, but at that time wore a pale periwig. He was in Highland habit, had a blue sash, wrought with gold, that came over his shoulder.'" Here, now, was the young prince, the Young Pretender as he was known, setting up court at the Palace of Holyroodhouse; the first Stuart to take residence there since his grandfather, James VII and II between 1679 and 1682.
This would have been a huge boost to Jacobites everywhere. Prices Charles might have allowed himself to believe he actually had a chance to do what his father and grandfather had been unable to do (take back the crown of Great Britain. However the Price must have been aware that his greatest test was to follow. The fact that Edinburgh castle held out for the Hannovarians should have been a foretaste of what was to come. It shows that even in Scotland the Jacobite cause split public opinion. It was obvious that the Government were going to fight to preserve the Hannovarian monarchy… I imagine Charles would have felt a deep satisfaction at being a Stuart in residence in Holyrood once more, although he no doubt knew that this was a symbolic step and the road to the throne would not be won so easily. His various supporters would have been heartened taht at last a Jacobite force had captured Edinburgh but they too would have known that the military might of Hanoverian Britain would not take this lightly… Charles must have felt elated to return to Holyrood Palace, which he had been indoctrinated to believe was his rightful ancestral home and must have been optimistic that his destiny to rule over the kingdom would soon be fulfilled. His supporters would also have been thrilled to see their "true king" in his palace and hopeful their dreams would be realized. I don't know if he realized the difficult task ahead of him as, having been raised abroad and immersed in Jacobite propaganda, he would have been led to believe he would have strong support and may not have fully understood the opposition to his return. After the initial euphoria he perhaps realised that this was just a breathing space. He would need to use the time to recoup his resources, send couriers to mainland Europe to encourage and urge more support. He would also need to reward his supporters, with gifts and the promise of more to come, to assure them that he was confident of continuing success – with their support. Consultation with his generals on tactics and strategy for the move south to England would be vital. Enjoying triumph and praise in Edinburgh for too long would give more time for an effective Hanoverian response to be planned and implemented. Did he have spies in the garrison at the Castle? He'd need them. He must have felt as if all was finally coming together. As he was brought up with the notion of being the 'the one' to reclaim the throne and so much power was attributed to him, with comparisons to Jesus and Alexander the Great. He must have felt like everyone (except the British army) was waiting for him to finally return, as if the whole world was evolving around his return. I think it must have been impossible for him to have some touch with reality and it for sure must have been a great disappointment went he was defeated at Culloden.
This course has set me thinking. Did the Jacobites see themselves as Scots?
They were monarchs of 3 kingdoms so why start your challenge in Scotland and not from the south of England? Is Scotland where they thought they had the most support?
I believe that BPC had very little English support and perhaps he proceeded from where he could gather most support. It raises other questions for me:
The Scot's' attitude to the monarchy. Charles I handed himself over to the Scots during the Civil War. His son Charles II was declared King in Scotland long before his restoration to the throne of Britain. Perhaps because they were Stewarts?
The relationship between Scotland and France. A long relationship but I wonder if these events were promoted as part of an alliance that was ultimately unproductive.
It seems on all accounts that Jacobite support would be greater in Scotland than England. According to https://www.britannica.com/topic/Jacobite-British-history "The movement was strong in Scotland and Wales, where support was primarily dynastic, and in Ireland, where it was mainly religious. Roman Catholics and Anglican Tories were natural Jacobites. The Tory Anglicans had doubts about the legality of the events of 1688–89, whereas the Roman Catholics had more to hope for from James II and James Edward, the Old Pretender, who were firm Roman Catholics, and Charles Edward, the Young Pretender, who vacillated for political reasons but was at least tolerant."
Charles, now aged about 25 setting up his residence in the Palace of Holyroodhouse in the City of Edinburgh, two years after his father had named him Prince Regent and given him the right to act on his behalf – I think he would have felt very pleased with himself, justified by his actions, he had managed to put the Stuart's back where they rightfully belonged. Boistered by his " faithful Highlanders standing by " him, hearing the cheers of his Jacobite supporters, he had made it, he was there proving his enemies were wrong. Relief may also have been felt.
Once in residence he may perhaps have started to miss his comforts of Rome compared to those offered by Holyroodhouse , Edinburgh and the Scottish climate. Surely his Jacobite followers, no matter where they were must have felt elated and relieved their actions were justified , the cause had been achieved , Stuart's returned to the throne of Scotland, peace had come after years of struggle and everyone could now settle.
Obviously, Charles caught the Hanoverians by surprise. The recapture of Holyroodhouse. I think that he is blinded by the support of his followers and their so far small successes.
He had to feel very elated and proud to be reinstating his family's claim to the throne. I'm sure the Jacobite followers everywhere had to feel the same. Their efforts were rewarded.
"I think of the song "This is the Moment"
https://www.elyrics.net/read/a/anthony-warlow-lyrics/this-is-the-moment-lyrics.html"
Prints of paintings in a hotel dining room at Fort William where we lunched on our way from Glasgow to Portree, Isle of Skye – Bonnie Prince Charlie & Flora McDonald
3.5
PORTRAIT OF A PRINCE VIDEO (03:38)
this painting was purchased by the National Museum of Scotland and unveiled to the public in April this year. Thanks for reminding me about it.
https://blog.nms.ac.uk/2019/04/25/a-prince-in-hiding-bonnie-prince-charlie-as-weve-never-seen-him-before/
It seems to have been the property of the family of the Earl of Weymss – more on the story of its rediscovery and identification here https://en.wikipedia.org/wiki/Lost_portrait_of_Charles_Edward_Stuart
The Lost Portrait of Bonnie Prince Charlie: A Culture Show Special –
https://www.youtube.com/watch?v=Eiz22FMnNvs
https://www.youtube.com/watch?v=86TYdK5q3QY
https://www.youtube.com/watch?v=tXEE3vayzS0
I have learned much from the presentations of material culture and from this painting I see the dashed hopes not only of a family and a dynasty, but of a whole class of the European elite. After the failure of the Jacobite rebellions the dynastic ambitions of competing Royal Houses had within in a generation or two been overthrown by new revolutionary forces. The fall of the Jacobites signalled in France the rise of the Jacobins and the so-called 'sans culottes' – broadly the French working class who became the motor for change, now not about royal succession but republican, at the end of the 18th century. The Enlightenment was I think the watershed when the Stuarts were on the wrong side of history. In that sense the '45 was the last gasp of feudalism in Britain and the divine right of monarchs, offending as these do such notions as rationality, liberty and justice. The fascinating artefacts for me trace this decline which is I think set not against the Hanoverians exclusively, but contrary to the Age of Reason itself. These are just a few thoughts sparked by Viccy's inspiring presentation, but what the image speaks to me of, is the ultimate hopelessness of the Jacobite cause.
I've found it interesting to see the paintings of BPC at different ages
3.6
DRESSING FOR THE COURT ARTICLE
other items of dress that were thought to have been worn by the Prince and his supporters around the time he set up court at Holyroodhouse.
This dress was reputedly worn by Margaret Oliphant of Gask when she was present at the court at the Place of Holyroodhouse. It may have been quickly adapted from an existing garment as there would have been little time to have a new outfit made specially to attend the prince's hastily convened Court.
The embroidery on the gown is stunning
I've always admired the combination of relatively simple shapes and rich colours of Jacobean embroidery
3.7
JACOBITE PROPAGANDA: FANS AT COURT VIDEO (03:54)
This fan may have been used by a woman attending court at the Palace of Holyroodhouse. In the 18th century, fans were elite accessories – often 'worn' or used by women on notable social occasions.
Why is it important?
The fan leaf depicts Prince Charles Edward Stuart in the company of classical gods and goddesses. These types of objects allowed women to display their political allegiances within the social strictures of the period.
This and other fans and Margaret of Oliphant's dress were associated with a Ball thought to have been held at the Palace of Holyroodhouse after the battle of Prestonpans, in September 1745.
Having done some research I believe the fan to be the work of Robert strange a Jacobite supporter and artist.
https://cullodenbattlefield.wordpress.com/2019/01/19/more-jacobite
https://cullodenbattlefield.wordpress.com/2016/06/24/the-life-of-robert-strange/
There is some debate as to whether there was any celebratory ball after Prestonpans
Fans often did have another image on the reverse though. This example in the V&A has a flowers on one side and Jacobite imagery on the other. http://collections.vam.ac.uk/item/O78755/fan-unknown/
This fan has an engraved design, which was clearly a popular with Jacobite supporters as another example using the same image can be found in the V&A http://collections.vam.ac.uk/item/O126326/fan-unknown/
https://www.nms.ac.uk/explore-our-collections/collection-search-results/?item_id=25619
https://www.thefanmuseum.org.uk/collections/search?eHive_query=Eighteenth+Century
https://myhandfan.com/pages/the-language-of-the-hand-fan
https://www.georgewashingtoninauguralbuttons.com/the-jacobite-fan-of1745/
I found this section interesting as I have a 1978 copy of Nancy Armstrong's The Book of Fans – which I hadn't looked at for a very long time – until this section prompted me to do so. I have a small collection of fans from various parts of the world. from http://www.roseground.com – So I appreciated the links on fans shared by others. Here is another link
https://www.georgewashingtoninauguralbuttons.com/the-jacobite-fan-of1745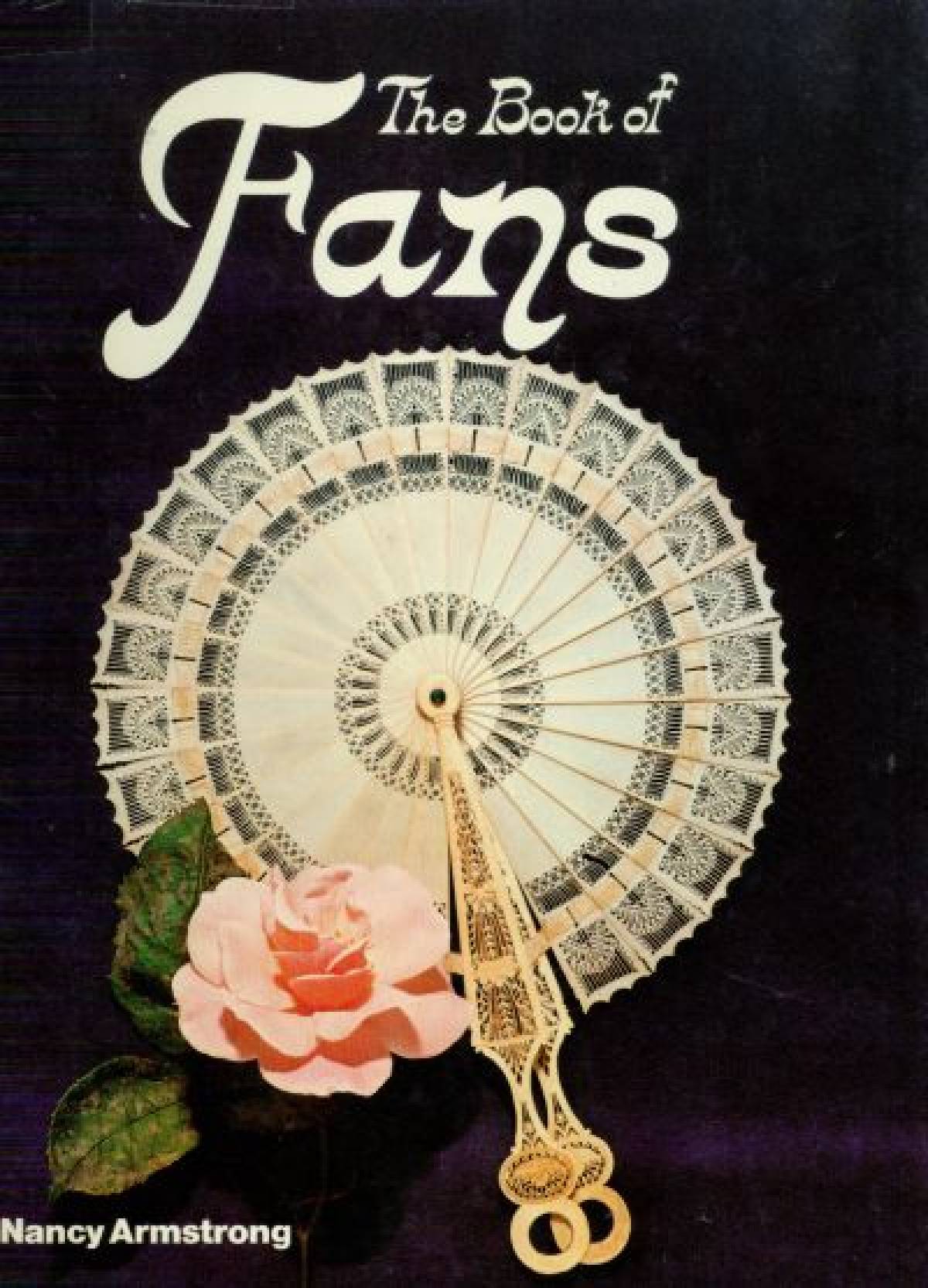 3.8
THE BATTLE OF PRESTONPANS ARTICLE
Prince Charles Edward Stuart's court at Holyroodhouse lasted only a few short months. While welcoming visitors and sitting to Ramsay for his portrait, the prince was busy consolidating his campaign.
Sir John Cope, who had led the government forces in the Highlands, sailed from Aberdeen on 15 September intending to halt the Jacobite army before it reached Edinburgh, but the prince had already occupied the city. Cope landed at Dunbar, in East Lothian on 17 September – on the same day that Charles took Holyroodhouse – and proceeded to march toward Edinburgh.
Four days later, on 21 September 1745, Charles led the Jacobites to victory in the first major battle of the '45 campaign – the battle of Prestonpans.
Many of Cope's young, inexperienced, soldiers were completely overwhelmed by the speed and ferocity of the Highlanders' attack.
The Jacobites had the advantage of high ground, which was best suited to their battle tactics. The Highland charge involved rushing towards their opponents, firing their muskets, which were then flung aside, in favour of using their broadswords to hack and cleave their way through the enemy and deflecting bayonets with their shields – the Highland targes.
Failing to rally the men, Cope retreated to Berwick-on-Tweed.
In the aftermath of the battle, Charles sent his surgeons to attend all the wounded.
He ordered that there be no public rejoicing of the victory.
The prince was adamant that regardless of which side the soldiers had fought on, they were all his father's subjects.
This is one of the reasons we think there could have been no Great Ball at the Palace of Holyroodhouse to celebrate the Jacobite victory at Prestonpans.
Think about Charles's order and the Ramsay portrait of him, as a European prince wearing the English Order of the Garter.
Do you think Charles saw himself as monarch of Scotland or of a United Kingdom?
I think Charles chose the Scottish Highlands in which to land and launch his campaign, because the location was remote and secluded, and because there was strong support for him there due to a very traditional culture comprised largely of Catholics who still owed fealty to their landlords in the Medieval manner.
Prior to the Union, which opened up access to England's markets, colonies, and her navy, that eventually made Scotland wealthy, Scotland had been a very poor country. The late 17th century saw Scotland lose a significant number of her people to famine and the Darien Disaster had bankrupted the nation.
England, by contrast, was a wealthy country, with a navy and colonies, and though Scotland was important to Charles, England, in his eyes, was always the real prize. His ultimate victory would have been hollow if he only managed to take back the Scottish throne and failed to win the English throne as well.
Keeping in mind, too, that there were many people in Scotland who did not support his claims to the throne, I can very well see why Charles would want to be careful about showing any sign of gloating over his early victory.
According to this link, the numbers were not all that uneven and he was not outplayed. http://www.battlefieldsofbritain.co.uk/battle_prestonpans_1745.html
Charles had barely had time to settle at Holyroodhouse before his first battle. The fact that the government forces were not really battle ready, it makes me wonder if the Jacobite rebellion was not being taken seriously at this stage by London. Especially as there had been so many false starts in recent years and Sir John Cope's army were the nearest at hand. The Prince showed commendable care in nurturing both sides and recognising all Scots as his father's subjects. I definitely think he saw himself more than just the King of Scotland hence the dress propaganda used in his portrait. He probably would have supported a Union between both countries and the Highlanders would have made sure it suited them better than the existing Union forced on them.
Charles Edward Stuart wrote a letter in 1741 stating the principles he would abide by if he were restored to the throne. I think he saw himself as king of a United Kingdom and find it interesting he did not want to overturn the Anglican Church, and did not want to assume the throne on the footing his grandfather James VII/II had left it.
https://www.nationalarchives.gov.uk/education/resources/jacobite-1745/pretender-words/
Contrast BPC's treatment of the vanquished wounded after Prestonpans with that of Butcher Cumberland after Culloden ?
https://www.warhistoryonline.com/instant-articles/battle-of-culloden-scottish.html
3.9
PORTRAIT IN MINIATURE: PRINCE CHARLES EDWARD STUART VIDEO (03:34)
This is a miniature portrait of Prince Charles Edward Stuart, fixed to a mother-of-pearl mount.
Why is it important?
This portrait became an iconic image of the Prince in Scotland. It derives from the oil on canvas portrait by Ramsay – only notice that here the Prince wears two different types of tartan plus the Order of the Garter.
there was demand for these items, some wrote directly to the court in exile to request them. I guess in the more numerous objects like medals there was an element of 'hand these out and see'.
Once portraits were out in the open, it was pretty much the free for anyone to do what they wanted with it. That's why we see so many variations on the Ramsay portrait.
3.10
1745 as the final campaign on the Jacobite timeline.
https://www.nts.org.uk/stories/jacobite-stories-before-culloden The lead up to Culloden
The bloody aftermath of the battle was a disgrace as Cumberland gave no quarter. The rounding up and execution of people who were in the vicinity or who were suspected of supporting the Jacobites was a terrible and cruel punishment.
BPC lived for 40 years after Culloden and his father 20 years after
There are some wonderful podcasts on BBC radio 4 In Our Time with Melvyn Bragg one on the The Glencoe Massacre, one on the Jacobite Uprising and one on the Highland clearances. Links below –
I travelled through Glencoe on the way to and from Skye in June 2019 – then visited the Armadale Clan McDonald Castle on Skye. I've always identified as a McKenzie (McLean – McIntosh) descendant – but I am also a Clan McDonald descendant. So it was travelling through Glencoe and the visit to Armadale Castle that really reinforced for me that I am a McDonald descendant as well.
there were potato famines in Scotland before 1841 – my ancestors left Skye in 1837 after the earlier famines – on the "William Nicol" one of the Bounty Ships. Apparently more people wanted to leave on this ship than passengers could be accommodated
The Road to Culloden
The final Jacobite battle
3.11
almost nine months of relentless marching, skirmishes, a siege, battles and the eventual retreat of Prince Charles Edward Stuart and his army.
For six months, from October 1745, to April 1746, the Prince rode or marched with his supporters from Scotland through England, taking Carlisle, Manchester and other English towns.
You can download a map at the end of this article, to help you follow the route taken by the prince and his Jacobite supporters.
The Jacobite forces numbered just under 6,000 men and included French and Irish troops. Four French ships had been despatched with weapons and supplies.
On 4 December they reached Derby, a town only 100 or so miles from London.
Could the Jacobites take the capital city? Was a decisive military victory within their grasp?
Retreat
The Duke of Cumberland, the youngest son of King George II, had been recalled from the war in Flanders to take command of the Hanoverian forces. A successful military leader, Cumberland was four months younger than Prince Charles – both men were just 24.
Charles received news that Cumberland's troops were at Lichfield, just south of Derby. General Wade, a British army officer who had served in the 1715, was leading a regiment approaching from the north; and an army was reputedly gathering on Finchley Common to defend London.
The Prince was determined to head further south, although the expected support from English Jacobites and promised French reinforcements had failed to materialise. His commanders advised a retreat north.
On Friday, 6 December – a day known to Jacobites as Black Friday – the retreat to Scotland began.
There has been much debate about the decision to retreat north from Derby. With the benefit of hindsight, it may appear that the Jacobites would have had a good chance of capturing London.
But for a small force of men that had covered a substantial geographical distance in a short period of time and with the prospect of being surrounded on three sides and outnumbered by professional troops, retreat seemed the only sensible option.
At the top of this page, we have reproduced an engraving entitled "A representation of the march of the Guards towards Scotland in the 1745", from a painting by William Hogarth. It shows the chaotic scene at the Tottenham Court Road Turnpike, at the intersection of the Euston and Hampstead Roads, as the British Army assembles to march north to Scotland to put down the Jacobite Rebellion. The central figure is a bemused soldier, accosted on one hand by a young pregnant ballad singer and on the other by a screaming hag waving a copy of the (Jacobite) journal.
Scotland
At the battle of Falkirk on 17 January 1746, the Hanoverian force commanded by General Henry Hawley were subjected to the Highland charge which had previously proved so successful at the battle of Prestonpans.
This was to be the last Jacobite victory.
The Prince and his council of war, led by Lord George Murray continued to disagree over strategy. The commanders won and the army continued north.
The reluctant prince was now heading ultimately for Inverness and the final bloody battle at Culloden.
Prince Charles's army made considerable progress to get as far as Derby with an army of 6000. They did not get the help that they had expected from the English Jacobites for which they must have felt betrayed. However, the English Jacobites may have seen that the Prince's army was not likely to succeed, which would have placed them in a dangerous position as a group working against the Hanoverian king. The French who were expected to support the prince, may have felt that they had lost enough men to this quest in the past and were not prepared to help further.
Although the Prince wanted to continue, his advisors saw that with the strong possibility of being surrounded on three sides, by a larger army with professional soldiers, to retreat was a much safer option.
Was it possible that the lack of support for their cause in England was a deciding factor as well as the perceived military advantage of the British army? To return as a bedraggled army to Scotland must have been very damaging to moral considering their previous victories.
Did Charles Stuart demonstrate weakness by giving in to his generals? Perhaps they all realised that they had demonstrably overstretched their army and retreat was the only viable option?
why the Jacobites had little choice but to withdraw; overstretched supply lines, exhausted troops, freezing cold winter weather and most importantly not nearly enough English had flocked to the cause. Almost impossible to believe he could take and more importantly hold London.
https://en.wikipedia.org/wiki/Jacobite_rising_of_1745?wprov=sfla1
Two things stood out for me; first, how very few recruits joined CES after he crossed into England, even though Lord Murray chose the western route so as to pass through areas of strong support in 1715. Only 200 recruits joined from Manchester, 3 at Preston!
Secondly, that the Prince's Council was divided from the start; the Irish exiles and CES himself wanted to press on to London, while the Scots only agreed because CES assured them that there would be substantial support from English Jacobites and a French invasion on the south coast. The Scottish advisors became increasingly concerned as they progressed south but CES promised that support forces were on their way. Eventually, at Derby, CES had to admit that he hadn't heard anything from the English Jacobites since he had left France. I don't think it was surprising that the Scots insisted on turning back. Their supply lines were already too long and they now had no reason to trust CES' assurances about support in London… the Hanoverians wouldn't have just given up. Once the Jacobites were in London their supply lines would have been totally over extended and it's doubtful that many Londoners would have welcomed them with open arms. Cumberland would have been in a strong position to turf them out – on home ground and able to take time to plan and execute the defeat of the invaders… from the FL Lancaster Castle MOOC that Bonnie Prince Charlie had passed through Lancaster on the March South and also on the Retreat North.
http://old.scotwars.com/narra_BPC_visit_lanc.htm
The Jacobite army was tired after battles and long marching. I suspect that many men wouldn't have continued to support him. They were used to short campaigns not lengthy ones. Many were over 50 and many were young boys. The average height of Jacobite prisoners awaiting transportation in October 1746 was 5′ 4″. Contemporary observers commented on the 'great number of boys and old men' in the Jacobite army.
https://en.wikipedia.org/wiki/Jacobite_Army_(1745)
the pivotal point that made the decision to retreat was the lack of the English Jacobites and the French troop. If they had turned up as promised then, the Jacobites would have continued on to London and would have had a chance to take it send the Hanoverians back to Germany. But with so few troop it would have probably ended up a suicide mission.
With only six thousand of an army, the support of local Jacobites was essential. Otherwise you would find yourself in London and considerably outnumbered. Maybe the long game would have been better consolidating in Scotland and dealing with any government attack. Then again, British troops were tied up in mainland Europe and it was probably the best time to make a strike for the capital. You can see the quandary the Jacobites were in… I think the central issue was over-ambition. If Charles had been able to compromise on just being King of Scotland, he may have had a chance… but he saw his role as much grander than that.
There is a monument to the fallen at the roadside, only a mile of so from the famous 'Falkirk Wheel' on the canal.
The Jacobite army must have been despondent at having to turn back, even though they won at Falkirk. Throughout history there are tales of promises broken, support not arriving or changing sides think Richard III.
Had they gone to London it would have been a whole different story and probably ended up being an all out war with many more lives lost. As it was the Government had finally had enough and brought Cumberland, a seasoned commander, back to sort out the Jacobites once and for all, which he did.
"They march with Droves both of Black Cattle and Sheep 3 wagons of Biscuit and Cheese, which they sit down at noon to eat; At night and morning they get a little oatmeal, & carry it in a leather Bag at their side, as their only subsistence [food]."
source: https://www.nationalarchives.gov.uk/education/resources/jacobite-1745/jacobite-soldiers-march/
plus: The link I tried to set here doesn't work, please google it.
It's a free readable PDF: JE McCann: The Organisation of the Jacobite Army, 1745-1746
from p.192
they were well provisioned on setting off, but by the time they got back to Inverness they were desperately short of food, dependent on foraging daily for provisions.
When and how quickly the situation deteriorated, or how they fed their army during the retreat, I don't know. Given the Highland predilection for cattle stealing, you have to have suspicions… but that's the bit I don't know.
A winter campaign – not the best of ideas.
No wonder students at military academies the world over have had to study past campaigns to consider what worked and what failed. Consider Napoleon/Hitler's campaigns against Russia; Churchill and the failure of the Dardanelles & the Fall of Fortress Singapore; the horrendous loss of lives of British & Commonwealth Forces in WW1 on the Western Front pre mid 1918; the Japanese invasion of Milne Bay & Kokoda New Guinea.
It is not just military fighting spirit that matters – it's Resources & Logistics that also count – plus choosing your battlegrounds carefully where you can.
3.12
By 14 April 1746, the Jacobite army was camped at Culloden, outside Inverness. Their numbers were depleted, in part by men returning to their homes in the Scottish Highlands, dispirited, hungry and keen to see their families.
The Duke of Cumberland's forces were camped at Nairn, further to the north.
On the eve of the battle, a planned night attack on Cumberland's forces proved to be disastrous. Already tired and hungry, the Prince's men became disoriented and the attack was abandoned. They now had to make their way back to Culloden. The whole operation cost them dearly.
On 16 April, both sides met on Drumossie Moor. The Jacobite general, Lord George Murray and the Highland chiefs had warned Charles that this was the wrong time and place for a battle.
The moor was too flat and open, which was good for the Hanoverian army with their regular cavalry and artillery. In the event, it also proved boggy, hampering the exhausted Jacobites as they ran forward, some of them barefoot and frozen, through a haze of gunsmoke into heavy musket fire.
The right of the Jacobite army managed to penetrate the British front line, but they were halted and forced back with severe losses. With British cavalry breaking through on the flanks, the Jacobite retreat began.
Little mercy was shown to the wounded Jacobites. Fleeing soldiers were chased down and killed along the road to Inverness.
Unable to accept the carnage that lay before him, Prince Charles Edward Stuart was led from the battlefield in utter shock and disbelief that his army had been defeated.
If one accepts the definition of "magical thinking" in any of its three aspects as described in the link below, it is clear that a belief in the doctrine of the divine right of kings cannot be described as magical thinking. You may not think the philosophy makes much sense in the rational world, but it is not magical thinking. https://en.wikipedia.org/wiki/Magical_thinking
The divine right of kings is one of many justifications of political legitimacy; the monarch is believed to receive his mandate to rule directly from God, and is not answerable to any other authority. It does not pretend to protect the monarch from all adverse events.
Murray's opinion had probably became worthless since his decision to retreat back into Scotland. That decision was a huge turning point in Jacobite fortunes and whether or not he was right in arguing about the dangers of advancing south, the result of withdrawing to Scotland had hardly prevented the destruction of the rebellion. The decision to fight at Culloden was possibly the desperate last throw of the dice of a man who saw his dreams of restoration disappearing fast.
http://courtadventures.blogspot.com/2014/09/loch-ness-culloden-moor-helmsdale.html
Letter from Prince Charles Edward Stuart (1720–88) to the Scottish Chiefs, justifying his reasons for leaving Scotland after the Battle of Culloden, 28 April 1746
https://www.rct.uk/sites/royalcollection.org.uk/files/ra_sp_main_273_117.pdf
The moor was too flat and open, which was good for the Hanoverian army with their regular cavalry and artillery. In the event, it also proved boggy, hampering the exhausted Jacobites as they ran forward, some of them barefoot and frozen, through a haze of gunsmoke into heavy musket fire… This scenario was so different from the victory at Prestonpans, where the Jacobites were able to use their swords and targes for upclose, one-to-one armed combat.
In some ways the Jacobite failings at Culloden could be seen as a precursor to the failed British strategy on the Western Front in WW1 prior to the successful Battle of Hamel in mid 1918. Open boggy ground of Flanders & Northern France – advancing into the superior German fire power in No Mans Land. Another course participant mentioned the faith and reliance on the Highland Charge – it seems akin to the British Generals' faith and focus in WW1 on Cavalry charges which had become outmoded with the ever emerging Industrial Warfare paradigm of WW1.
3.13
MEET THE MILITARY: JACOBITE VIDEO (02:16)
I'm wearing the phillimore, the great plaid that's pleated and belted around my waist, that in bad weather can be pulled up snug around my head and shoulders, or, in better weather and for battle, tucked in around my waist. But what the Highlander is most famous for is his formidable panoply of weapons. The highland soldier wants to get
close and personal with his opponent. And for that, there's no better weapon than the Highland basket-hilted broadsword. Broadswords like this could be as elaborate and expensive as the wearer wanted them to be. The prince himself famously has a beautiful silver-hilted broadsword that he carried with him at Culloden. But whether they were the crude mass-produced ones or they were the elaborate officer's ones, they all had the same purpose– for punching forwards and for chopping downwards, with deadly strikes across the head and shoulders of their enemy. And these swords were used to their best when used in conjunction with the Highland targe, the wooden shield. Strapped across the left forearm, the targe was used to brush aside the enemy's bayonets, to bring room for the slicing chop of the broadsword. And however beautiful and elaborate some of these weapons might have been, they were deadly and efficient when they came into battle. And they struck fear into the heart of the redcoat enemy.
In traditional battles and inter clan skirmishes these weapons were powerful, but they were outdated when compared to the weaponry of the Hanoverian regiments. I believe at least 2 of Cumberland's regiments were mounted; very difficult to fight someone above your head. It also took a lot of strength to wield the broadsword, which I believe was fairly heavy, and we know the Jacobite soldiers were exhausted, starving and frozen… The sword and targe is great for close combat but at a disadvantage against cannon musket. The black smoke would have been quite blinding and stuck in the muck the ability to move and parry would have been compromised… I think British fire discipline at the time was based on "platoon firing" i.e. not a single volley. Platoon firing meant that there was always part of the firing line that had reserved their fire and was able to fire at virtually point blank range. Firing was generally done at relatively short range, which meant that the musketry was more likely to be accurate. David Blackmore discusses the fire tactics used at Culloden in his book " Destructive and Formidable: British Army Firepower 1642 to 1765″. Cumberland had trained his infantry before the battle. The second and third ranks fired, by platoons, at about 30 yards, the front rank fired just as they were at the muzzles of their guns".
In 1688 Hugh MacKay's infantry were overwhelmed by the "Highland Charge" at Killiecrankie, probably only getting off one or two rounds before the Highlanders came in to hand to hand combat. At Culloden the flintlock muskets could, in well trained hands, deliver 2 or 3 rounds a minute. They also had artillery support; in the circumstances it was something of a miracle that at least some of the Jacobite army did get to fight hand to hand with the Hanoverian troops…
The Redcoats had been specifically trained to fight against sword and targe. Like the Roman legions, they were told to attack the man to their right, stabbing the bayonet under his upraised arm, as he tried to attack the man beside them, rather than fight the guy in front of them. Not easy, when some wildman is coming at you swinging a lump of very sharp steel in the air!
They did get a few volleys off before the Highlanders made contact, due in part to the boggy ground slowing them down, which reduced the impact somewhat.
The Jacobites appear not to have been professionally trained soldiers fighting in uniformed regiments but clan members from the land. They would probably be fit and strong , wore everyday clothes and probably used sharpened everyday objects. Some possibly would have had their own broadswords and targes ,as the more wealthy of the cause would have had like the Clan Chiefs , or maybe they were provided with these by funds raised by supporters. Their battle tactics appear to be swift attack's, a type of "guerrilla warfare", highland battle charges, and hand to hand combat using the broadsword and targe or any weapons they could find. Wars cause innovation to occur , technology evolves and "hand to hand" combat becomes a secondary action , the primary one involving long range weapons of destructive force – guns and the number of guns available and the the of force they could deliver.
In some ways the Jacobite failings at Culloden could be seen as a precursor to the failed British strategy on the Western Front in WW1 prior to the successful Battle of Hamel in mid 1918. Open boggy ground of Flanders & Northern France – advancing into the superior German fire power in No Mans Land. Another course participant mentioned the faith and reliance on the Highland Charge – it seems akin to the British Generals' faith and focus in WW1 on Cavalry charges which had become outmoded with the ever emerging Industrial Warfare paradigm of WW1.
3.14
MEET THE OPPOSITION: HANOVERIAN VIDEO (02:06)
But unlike the Jacobite Highlander, who wants to get up close and personal with his broadsword and targe, the British soldier wants to keep his enemy at a relative distance. And that's because he relies, for battlefield superiority, on firepower. What he uses to gain that firepower is the Brown Bess musket, a flintlock gun that is designed to fire a small lead ball, whistling through the air towards the enemy, at relatively close range.
The guns are fired by the striking of a flint against a piece of steel, creating enough spark to ignite the gunpowder charge. And when they're presented towards the enemy in massed volleys, their devastating firepower could take an enormous toll in lives. If the enemy does get too close, the British soldier was trained to rely on his bayonet. So like the Jacobite, in the end, it'll come down to a contest of cold steel. And the bayonet transforms the musket from a gun into a spear.
The relatively slow rate of fire made it necessary to adopt special tactics for firing. British infantry used "platoon firing" in which the battalion was divided into a number of "firings", different parts of the line would fire at different times, with some reserving their fire until the enemy were almost touching. At Culloden, it seems that Cumberland trained his infantry to hold their fire until around 30 yards, when the alternate firings of the second and third ranks would deliver their fire. This left the whole front rank of a battalion, probably 150 or so men. with loaded muskets, which they fired at point blank range.
Your point about damp powder is a good one, but probably less of an issue at this period than it was with earlier matchlocks, when the match itself coukd get damp. It is reckoned that soldiers trying to clear potentially damp charges from muskets alerted Montrose's army befire the battle of Auldearn in 1645. By 1745 preloaded waxed paper cartridges were in use. The soldier bit open the cartridge, poured a small amount into the firing pan and then poured the rest into the musket, rammed down the ball and was ready to fire
Had this been a good fighting ground the bayonet would not has been as effective as it could be in open ground.
I think the volley of British muskets would have been quite devastating, plus the training to stand in near your other people in your squadron. This kind of battle is superior in open field which Culloden favored.
The Highlander's would had been favored in a more guerrilla style with home ground known, hit and then retreat from the enemy causing disorder and fear.
British infantry of this period generally held their fire until enemy were relatively close, perhaps 30 yards or so, with part of the unit waiting until the enemy were nearly touching.
Remember that the highlanders scattered the same type of troops quite easily at Prestonpans the previous year. The difference was the training and organisation of Cumberland's army, as opposed to the raw troops of Johnny Cope's army.
The Redcoats were standing up, in lines, and the effective range of the musket was only 100 yards or so. Also the Highlanders would have had muskets too, and fired a volley before they charged.
Cumberland's gunners were experts compared to the Jacobites… Cumberland had one of the best gunners in Europe in charge of his artillery:
https://en.wikipedia.org/wiki/William_Belford
Redcoats of this period did not "hide and fire"; the battalions were close ranked in 3 lines, covering a frontage of perhaps 100 to 150 yards depending on size of the battalion They had a very structured and disciplined drill for firing and were trained to hold fire until the enemy were within perhaps 30 or 40 yards.
"Hiding and firing" were the tactics of light infantry, who were not really a significant part of British armies until the American War of Independence. They became particularly important from the time of the Napoleonic Wars.
These infantry would have been in 2 or 3 lines, where one rank would fire, while the other would re-load, so that an almost continuous rate of fire could be maintained. This was the 'advantage' of disciplined troops, as opposed to highlanders, who seemed to fire one volley, and charge with the sword. If you ever saw the film 'Zulu', it shows the method, but re-loading would have been a lot slower in 1745, with the 'Brown Bess' musket. However, it fired a huge round ball, so if one hit you, you stayed hit!
Even if the bullet, or the shock did not kill you, you probably died of some infection soon after!.. Actually British infantry used a form of platoon firing at Culloden. This involved sections of 2nd and 3rd ranks firing in a pre-planned manner, probably opening fire at less than 40yards. The front rank and the grenadier company reserved their fire until the enemy were almost on them. The shock effect would have been tremendous.
First, the government artillery was extremely effective, and the Jacobite leaders did not employ any tactics to prevent their soldiers being systematically cut-down by it. The Highland charge was pretty much Charle's sole tactic, and it was too little, too late.
Second, though the battle might have been winnable, the war wasn't. Cumberland had got the military basics right. He had food for his men; and tents to sleep in. They got adequate rest and rations. Weapons and ammunition were plentiful. They had a supply chain and a communications chain. There were plenty of troops in reserve, and ships ready to bring more
At this point the Redcoats would have been a British Army controlled by and paid for by a united parliament in London. https://www.parliament.uk/about/living-heritage/evolutionofparliament/legislativescrutiny/act-of-union-1707/overview/the-1745-rebellion/
The Culloden Museum and again saw this presentation. It was explained that following a previous battle The Duke of Cumberland/advisors noticed that when the highlanders reached the British lines that they raised their right arms to slash down with their swords, this exposed the right hand side of their bodies even whilst holding their Targe on their left arm. Very cleverly Cumberland trained his men not to shoot the man in front of them but shoot the man charging on his right. This meant each soldier had to rely on the soldier next to him on his left to do the same in order to protect each other. This resulted in a far more effective battle. I don't know if there were many left-handed Scots at the time! This may be mentioned further on in the course so apols if so…
The Jacobites had plenty of firepower. The Highland charge strategy was to counter muskets. Close quickly with the enemy line, fire a volley, drop their musket, draw swords, reach the enemy line before they had time to reload, and engage with the much more effective sword against bayonet. Won many victories before a slight change in tactic of the Hanoverians at Culloden. Right Jacobite flank work fine and put the left Hanoverian flank under extreme pressure. On the Jacobite left, however, the ground was wet and the charge literally bogged down, allowing the Hanoverians to reload and decimate the Jacobite troops.
I like @joed 's comment "First, the government artillery was extremely effective, and the Jacobite leaders did not employ any tactics to prevent their soldiers being systematically cut-down by it. The Highland charge was pretty much Charle's sole tactic, and it was too little, too late.
Second, though the battle might have been winnable, the war wasn't. Cumberland had got the military basics right. He had food for his men; and tents to sleep in. They got adequate rest and rations. Weapons and ammunition were plentiful. They had a supply chain and a communications chain. There were plenty of troops in reserve, and ships ready to bring more"
In some ways the Jacobite failings at Culloden could be seen as a precursor to the failed British strategy on the Western Front in WW1 prior to the successful Battle of Hamel in mid 1918. Open boggy ground of Flanders & Northern France – advancing into the superior German fire power in No Mans Land. The faith and reliance on the Highland Charge – it seems akin to the British Generals' faith and focus in WW1 on Cavalry charges which had become outmoded with the ever emerging Industrial Warfare paradigm of WW1
3.15
After the defeat at Culloden, Prince Charles Edward Stuart spent five months evading capture in the Highlands and Islands of Scotland before sailing to the safety of France.
Remember Richard Cooper's 'Wanted' engraving that we looked at in Step 3.3:
'that any person who secures the son of the Pretender is entitled to a reward of £30,000'?
Regardless of whether they were Jacobites or not, no one Charles encountered during this period was willing to betray him for the price on his head.
Flora MacDonald
Of all the people and places associated with the Prince during his final months in Scotland, 24 year-old Flora MacDonald is arguably the best remembered.
Flora met the Prince in June 1746. He had spent several weeks in the Highlands and Islands narrowly avoiding capture by Government troops.
One of the Prince's companions, Captain Conn O'Neill, was a distant relative of Flora and asked for her assistance. The commander of the local government militia was Flora's step-father, Hugh MacDonald.
Once the party landed on Skye, it was arranged for the Prince to go to Portree then to the Island of Raasay.
The encounter between the Prince and Flora has become a dominant part of the romantic Jacobite legend.
The truth was she never saw him again.
Several days later, she was arrested and sent to the Tower of London.
Flora was released from prison in 1747 and in 1750 she married Allan MacDonald, a captain in the army. They emigrated to North Carolina in 1774 where her husband served with the British government during the American Revolution. She returned to Scotland in 1779 and died on Skye in 1790, aged 68.
It seems to me that clan loyalty combined with Jacobite feeling protected Charles as he journeyed through the Highlands and Islands. The deplorable behaviour of the Hanoverian army and government enforcers may well have united Jacobites and Highlanders in protecting Charles. Flora Macdonald was essential to the success of the escape and played her part superbly. She must have known that prison and possibly death awaited her after her mission but loyalty to the Macdonald clan supporter of the rightful Scottish prince prevailed.
https://www.scotsman.com/lifestyle-2-15039/flora-macdonald-s-links-to-the-present-1-465617
a report written in 1837 states that 'A body of Hessian troops arrived in Scotland and were stationed in the vicinity of Edinburgh. … while the Duke of Cumberland followed the rebel army.'
https://books.google.co.uk/books?id=vC_xlv_8WUkC&pg=PA44&lpg=PA44&dq=hessian+troops+in+scotland+stationed&source=bl&ots=tH-l34_xLc&sig=ACfU3U3BDGvUAF0Kau47gszXfZ6XKwaH3g&hl=en&sa=X&ved=2ahUKEwjo09_S777lAhWPbsAKHcfpDDMQ6AEwEXoECAoQAQ
Click to access around_scotland_1.pdf
Then you have the question of language. How could that message have been communicated to the majority of Highlanders who spoke only Scots Gaelic in so short a time. Had more people known about the reward, the Prince might well have been turned over to the English authorities. Then again, anyone who turned in the Prince would have been placing their own life in danger given the then current genocidal situation. Someone may actually have betrayed the Prince, but perhaps their story was not believed ,and they were terminated in an instant as was Archimides, so we have no record of a betrayal. No, I think the statement that no one was willing to betray the Prince for the price on his head belongs more to mythology than history.
https://www.nationalarchives.gov.uk/education/resources/jacobite-1745/flora-macdonald/ indicates that he changed back into normal clothes after arriving on Skye, as he looked more suspicious wandering around in drag.
The fact noone thought of betraying him for what was a huge sum of money is definitely food for thought.
Loyalty? Guilt if one hadn't played their part? Disgust at the carnage? Belief in the majesty of anyone who was a royal descendant,(the ultimate betrayal thereby)? Inherent hatred,even mistrust, of the English? Even Hanoverians were appalled at the treatment meted out to the highlanders and any suspected sympathisers, so could they have felt such a reward would be tainted? Fear of reprisals for any other innocents who had come into contact with those who had sided with Charles? Interesting things to reflect upon.
Most of the military roads pretty much ended at Inverness. Sensible Highlanders will instead have headed north or west, or what were basically cattle-droving routes.
As an aside, lots of people give credit to Wade for all the military roads, whereas his poor old replacement Major Caulfield actually did most of the road-building.
http://www.oldroadsofscotland.com/military_roads.htm
https://www.nts.org.uk/stories/jacobite-stories-the-aftermath-of-culloden The aftermath of Culloden could be seen as a form of "collective punishment" which in modern terms would be a war crime. https://en.wikipedia.org/wiki/Fourth_Geneva_Convention
https://www.nationalarchives.gov.uk/education/resources/jacobite-1745/flora-macdonald/
https://www.encyclopedia.com/people/history/british-and-irish-history-biographies/flora-macdonald says that the boatmen were captured and forced to reveal her name. Interestingly, they say that she spent several weeks on prison ships (possibly similar to the hulks of the Napoleonic wars which were horrific) but there are no formal records confirming that she spent time in the Tower of London. It also says that she was kept in relative comfort in what was effectively a private jail and pardoned a year later under a general pardon, so it doesn't look like the Hanoverians were all bad.
I found Flora McDonald's portrait in the Fort William hotel dining room where we stopped for lunch on our way from Glasgow to Portree Skye in June 2019. There was no label for the portrait – but as it was beside a portrait of BPC I presumed that it had to be Flora.
This course plus the other Future Learn course on Highland Clans is slowly dismantling my romantic perspectives of the Jacobites and BPC
it's more a surprise – and in some ways a disappointment that I can no longer exist in a romanticised Scottish Highland bubble. However as my impoverished McKenzie ancestors left Isle of Skye Scotland in 1837 after the Potato Famine of the previous years, my romanticised perceptions were already being eroded. My Tulloch ancestors left Elgin Morayshire Scotland around the same time and my Newlands ancestors left Glasgow about then too. Another of impoverished Scottish ancestors was a young woman Jean McDonald of Paisley Renfrewshire who was transported as a convict for stealing in the late 1830's. So for my family, Scotland, nearly 100 years after Culloden, was a place to leave. It was still amazing to visit there in June 2019 – my last visit was in August 1987 – and I know so much more now than I did in 1987.
3.16
THE SILVER CANTEEN VIDEO (03:01)
iconic object from the National Museums Scotland collection, the travelling canteen – or luxury 'picnic set' – of Prince Charles Edward Stuart.
It neatly contained 31 items of dining equipment, including two cups, items of cutlery, a cruet set and a corkscrew cum nutmeg grater.
Who made it?
It was made by an established Edinburgh silversmith, Ebeneezer Oliphant. The Oliphant family were ardent Jacobite supporters and we saw Margaret Oliphant's ball gown, which was said to have been worn at Prince Charles's court at the Palace of Holyroodhouse, earlier this week.
Why is it important?
This object is not only beautifully made, it is extremely seditious, as the inscriptions are treasonous to the Hanoverian dynasty. It bears the Prince of Wales's feathers (suggesting that Charles Edward is the rightful heir) together with the Scottish Order of the Thistle.
The prince brought this precious object with him, from Rome through France and across Britain during the 1745 campaign. After the battle, it was found abandoned on Culloden field.
the travelling canteen came into the hands of The Duke of Cumberland after Culloden,who later gave it to the Earl of Albemarle (he had been the Duke's Aide-de-camp at one point) in whose family it remained until 1963. That is amazing but so glad it now belongs to the National Museum of Scotland where the public can now get to see it.
A beautiful object which I would have liked to have seen in a little more detail.
I found this online exhibition from Traquair House in the Scottish Borders.
https://www.traquair.co.uk/traquairs-jacobite-connection/
http://jacobite.ca/kings/index.htm I just found this link to the heirs to the throne in the Stuart line.
The luxuries enjoyed by BPC while engaged in warfare – I am reminded of the Dardanelles Campaign Diaries of General Sir Ian Hamilton. The diaries are full of references to his very nice dining and lunching aboard ships safely offshore – whilst British and Commonwealth troops did it tough in the trenches (yes British troops – far more of them were engaged and died in this campaign than the ANZAC's usually associated with Gallipoli)
3.17
The Aftermath
What happened after the battle of Culloden and the flight of BPC?
3.18
The Highlands
The brutal treatment suffered by the defeated Jacobite army at Culloden was only the beginning of a wider campaign of reprisals. Highlanders who had taken up arms in the Jacobite cause were dealt with as rebels and traitors.
In the months following the battle, Jacobite military forces were still active in parts of the highlands. British troops occupied and laid waste to areas of Jacobite support, rounding up suspects, burning houses, driving off livestock and dealing out summary justice.
This was a campaign of terror intended to ensure that the Scottish Highlands would never again provide military support for the Jacobite cause.
Even staunch Hanoverian supporters were shocked by reports of the atrocities taking place.
The immediate reprisals did not last long, but with them came a series of measures designed to attack the power structures and martial culture of the Highland clans.
The carrying of weapons and the wearing of highland dress in Scotland was banned, and highland chiefs were stripped of their powers of justice.
The entirety of the Scottish Highlands was brought fully under the control of the Hanoverian state.
SEE ALSO
Map and information detailing the Highlands and other regions of Scotland after the '45.

The most obvious impetus to the Roy Military Survey was the Jacobite Rebellion of 1745-1746, when the Hanoverian military commanders in Scotland found themselves 'greatly embarrassed for want of a proper Survey of the Country' (John Watson, 1770, quoted in the Royal Scottish Geographical Society's, Early Maps of Scotland to 1850, 1973, p.105). Specifically, Colonel David Watson (then Deputy Quartermaster-General in the Board of Ordnance, a body with responsibility for military infrastructure and mapping) promoted the idea to William Augustus, Duke of Cumberland. Soon after his victory at Culloden, Cumberland successfully petitioned King George II (his father) for the Military Survey of Scotland and in 1747 Watson was instructed to begin work. He in turn delegated the primary practical responsibility to his Assistant Quartermaster, William Roy.

The broader principles or requirements behind the Roy Military map had several parallels in Europe (particularly France, Brandenburg-Prussia, and the Low Countries) as well as North America and Canada. During the 18th century, military commanders increasingly came to appreciate and use topographic mapping for a range of purposes, and partly due to the shortcomings of private or civilian map-making, a growing cadre of military engineers and draughtsmen were required to create new maps.

I said this because I just read Dickens' 'Barnaby Rudge', about the Gordon Riots [although fiction, the historical details appear much the same as those recorded in factual sources] which arose as a protest about a relaxation in the anti-Catholic legislation, and it was clear from the education and knowledge of some of the rioters that there was no way they could have any comprehension of the issues involved. However, Dickens clearly described their vehemence.

Cumberland ordered the ruthless obliteration of the highland way of life. People were murdered, executed, imprisoned, transported and starved in his attempt to obliterate the people and culture of the highlands so that no further support would be given to an uprising. This atrocity should never be forgotten and it is a dark and bloody stain on the rule of the Hanoverians.

The aftermath of Culloden was horrific and devastated the Highlanders way of life and changed the the highlands of Scotland forever. The speaking of Gaelic, the highlander's native tongue, was also banned and now 270 years later, the language is still in demise and struggling to continue despite efforts such as Gaelic medium education and Gaelic road signs. I find it all very sad and I wonder how things could have been had the young pretender gone back 'home' instead of leading his ill fated uprising. Another point worth noting is that though the wearing of Highland dress was banned, an exception was made, for Scottish soldiers signing up to the British army as a way to encourage them to sign up and be useful 'cannon fodder' in any future British battles.
https://www.thenational.scot/news/17218815.the-aftermath-of-culloden-and-the-end-of-the-jacobites/

officers were conditioned to refer to the Jacobites as traitors. They needed to be conditioned suggests that they needed to persuaded that Jacobites were traitors. Because the word is an emotive word that allows the justification of the course of action they chose. In this case, it attempted to justify the atrocities that followed. We need to consider if the Govt forces would have murdered and raped so many of the Highland population if they weren't labelled traitors. The word traitor is often used for capital offences and particularly ended up with being hung, drawn and quartered as some Jacobites were. It is a word that suggests that certain people do not deserve to live and deserve whatever gruesome fate awaits them.

there were Scottish battalions who fought for the government side and who were involved in the slaughter of their fellow Scots. John Campbell, 4th Earl of Loudon, was one of those.
https://en.wikipedia.org/wiki/John_Campbell,_4th_Earl_of_Loudoun

I can only describe this terror campaign as outright Machiavellian, not merely because of it's excessive brutality and barbarism but how it invokes a passage from his most famous work 'The Prince.' It reads as follows: "If an injury has to be done to a man it should be so severe that his vengeance need not be feared." This is exactly what the Government did to the Highlands, and the worst part is that it worked almost perfectly. I personally have nothing to do with this atrocity and I still feel nauseous about even sharing a country with these cruel butchers.

In this case it's the bit here https://www.undiscoveredscotland.co.uk/usbiography/c/dukeofcumberland.html that says "Officers and men will take notice that the public orders of the rebels yesterday was to give us no quarter." The article said this was a forgery 'presumably' inserted by Cumberland himself. The Futurelearn course I did recently was less certain of this but we'll never know.

As a descendant of Clans McKenzie McLean McIntosh and McDonald, I view the repression of Highland culture and dress as deplorable. But then if we fast forward to 1819 with the Massacre at Peterloo near Manchester and to 1919 with the Massacre at Amritsar in India – then it seems to reflect a consistent pattern of behaviour of the British military establishment.

The three Future Learn courses on Captain James Cook, and also From Peterloo to Pankhurst and on Empire – Imperialism do not paint a very flattering portrait of British military behaviours over centuries.
3.19
SIR JOHN HYNDE COTTON VIDEO (04:42)
This is a complete tartan outfit consisting of trews (trousers), a jacket and a plaid. The material and colours used to create this large, chequered ensemble would have made this an expensive suit.
It belonged to Sir John Hynde Cotton, a Tory Member of Parliament – and an English Jacobite.
Why is it important?
As well as being a tartan outfit belonging to an English Jacobite, this suit in common with Margaret of Oliphant's dress has also been associated with celebrations at the Palace of Holyroodhouse after the battle of Prestonpans in 1745.
The portrait miniature above is captioned as being of the 4th baronet–the Sir John Hyde Cotton who wore this suit was the 3rd baronet. This miniature is of his son.Our tartan suit man, the 3rd baronet, by Allan Ramsay
A biography of Sir John, a very interesting man: https://historyofparliamentonline.org/volume/1715-1754/member/cotton-sir-john-hynde-1688-1752Even though he was known by the government to be in correspondence with the French and the court in exile, nothing was ever done against him.I wonder if the proscription of attire extended to Englishmen; I doubt it. He most certainly stood out in this as he was not only 6'4″ but tremendously stout.
If you look back to the Civil War between Crown and Parliament, then to the deposition of James VII/II in 1688, there followed a formation of two loose associations in Parliament: the Tories and the Whigs. Both names are insults given by each other. The Tories looked to the monarchy and were more likely to support the monarchy against Parliament (echoing the Cavaliers of the Civil War) whereas the Whigs looked to Parliament against the Crown (echoing the Roundheads of the Civil War). If you were a Catholic, you were thus more likely to be a Tory (particularly if you remembered the brutalities of Oliver Cromwell) and Jacobites were also likely to be Tories rather than Whigs for that reason. Jacobites were not only Scottish just as there were Scottish Hanoverians who feared the Jacobites and would have supported Cumberland's brutality.The Whig party survives, though they call themselves the Liberal Democrats these days.
the 3rd Baronet.
It is interesting that an English jacobite chose to wear a tartan which indicates its represents a political affiliation as much as a national one.
https://www.tartanregister.gov.uk/tartanDetails?ref=1873 This shows a registry item for Jacobite tartan
The wearing of tartan became fashionable again, popularised by Sir Walter Scott – think of the visit of George IV and its tartan pageantry. Later, the invention of aniline dyes meant much brighter colours could be used than formerly.
It is fascinating how Victoria popularised all things Scottish and Tartan
3.20
THE FOUR PEERS RING VIDEO (05:36)
Jacobite support in England was much less than Charles had hoped but he did manage to raise one regiment in North West England.
The Manchester Regiment was left behind to defend Carlisle, allowing the Jacobite army to retreat North. Unsurprisingly (they were left to face an army) they were killed or captured, and obviously, for those captured it didn't end well…
This is one reason why Culloden is often seen as a Scots v English affair.
This is a gold and enamel ring, possibly made by Ebeneezer Oliphant – the silversmith who made Prince Charles Edward Stuart's silver canteen.
It is commonly referred to as the 'Four Peers ring' as it commemorates the death of four Jacobite noblemen and 17 Jacobite officers who were executed during the period 1746 and 1747.
The other officers mentioned on the shank of the ring were from a variety of regiments and from different backgrounds. And there's an AW, which we now know was for Andrew Wood, and he was a shoemaker in Glasgow and he served with the Royal Stuarts army. There is also a JN, and that's for James Nicholson. And he owned a coffee house in Leith, and he served with the Duke of Perth regiment. Needless to say, the majority of the discussion surrounding this ring have really focused on the four peers, whose initials can be seen on the face of the ring. You have a K for William Boyd. He was the fourth Earl of Kilmarnock. And you also have a B for the sixth Lord Balmerino, Arthur Elphinstone. And both Kilmarnock and Elphinstone were executed on the same date, which is also listed on this ring as being the 18th August 1746. You have a D for Derwentwater, the fifth Earl of Derwentwater. That's Charles Radcliffe, and he was executed on the 8th December. And lastly, you have an L for the 10th– for the 11th Lord Lovat Simon Fraser, and he was executed on the 9th April 1747. Each of the four peers has that initial cemented with a coronet, and their initials are highlighted in gold, as well.
Why is it important?
Remember the Hanoverian powder flask, with inscriptions about the 1715 rising?
This ring is a collective memorial and a poignant record of some of those who took part in the '45 and their fate following the Jacobite defeat at the battle of Culloden. It is also a remarkable example of mid eighteenth-century craftsmanship on a minute scale.
https://www.lyonandturnbull.com/auction/lot/20-The-Four-Peers-ring—an-important-mid-18th-century-Jacobite-gold-and-enamel-ring/?lot=161339&sd=1
the Covenanters' Memorial in Deerness, Orkney. 250 Covenanters were being transported from Leith to Caribbean plantations to work as slaves, but the ship in which they were imprisoned went down below cliffs off the Orkney coast. They had been shut in below decks in horrendous conditions and couldn't escape. The captain and crew managed to get off the ship.
http://www.spirit-of-orkney.com/contents1a/2009/08/covenanters-memorial-deerness-orkney/
Studying the records in the National archives i am amazed at the diversity of the occupation of 'prisoners' after Culloden.
https://www.nationalarchives.gov.uk/education/resources/jacobite-1745/prisoners-after-culloden/
If you are in London you can visit St George's Gardens where many of them are buried.
http://www.friendsofstgeorgesgardens.org.uk/
There you will find a commemorative plaque laid by the 1745 Association. You can also find many more details on the Jacobites tab on my website:
https://yourphotocard.com/Ascanius/BookshelfTabbed.htm
So all this about the other three rings, all the details about the one that was auctioned was fake news.
"This important ring is one of only four recorded examples, the only in private hands and of the them, arguably, the finest in survival and provenance.
Three others are known to survive, all within institutional collections, National Museums Scotland (H.NJ 154), two within he British Museum (1418 and 1490, the latter Ex Sir A. W. Franks Collection). "
https://www.lyonandturnbull.com/auction/lot/20-The-Four-Peers-ring—an-important-mid-18th-century-Jacobite-gold-and-enamel-ring/?lot=161339&sd=1
https://www.pressandjournal.co.uk/fp/news/highlands/578209/jacobite-ring-fetches-more-than-30k-at-auction/
https://research.britishmuseum.org/research/collection_online/collection_object_details.aspx?assetId=1535668001&objectId=36826&partId=1
https://www.nationalarchives.gov.uk/education/resources/jacobite-1745/prisoners-after-culloden/
https://yourphotocard.com/Ascanius/BookshelfTabbed.htm
https://en.wikipedia.org/wiki/Margaret_Wilson_(Scottish_martyr)
it reinforces my belief that the ordinary Highland clansman didn't really give a hoot about the rightful kingship; they just did what they were told by the Chief/tacksman or minister. Ordinary men and women certainly didn't waste time carving little coded messages about it. – I have wondered about that question a great deal – I had McKenzie McLean and McIntosh ancestors on the Inner and Outer Hebrides and I have wondered how much they knew, cared or were involved in all of the rebellions
3.21
THE PRINCES IN LATER LIFE ARTICLE
Charles finally returned to France in September 1746. He continued to be driven by his dynastic ambitions for a Stuart restoration but over the next three decades faced a series of setbacks and disappointments, as we will see below.
1747
Pope Benedict XIV announces his intention to make Charles's brother, Henry Benedict, a Cardinal – a Prince of the Catholic Church. Charles described this action as being like a dagger to his heart.
Think about the impact of this appointment: hopes of a Stuart restoration to the British throne were now irrevocably dashed. Such an overt allegiance to the Catholic Church would make it difficult – if not impossible – for Charles to stake a claim.
1748
Henry is ordained as a priest; in the Treaty of Aix-la-Chapelle between Britain and France, France recognised the Hanoverian succession. Prince Charles was no longer welcome there and by the end of year he was exiled to Avignon.
1753
Charles's illegitimate daughter, Charlotte, is born; her mother, Clementina Walkinshaw had been the Prince's mistress since they met in Scotland during the '45.
1766
James VIII and III dies in Rome; his son would 'inherit' the right to become Charles III, but this required recognition from the Pope and Europe's Catholic monarchs, to provide the claim with any authority, which was not forthcoming.
1772
Prince Charles Edward Stuart marries Louise of Stolberg, a German princess. She was 20 years old, Charles was 52. It was a childless match and she eventually left him.
1788
By the time of Prince Charles's death, he had been reunited with his only daughter, Charlotte and she took care of her father in his final, ailing years.
Henry – now Cardinal Duke of York – became Henry IX. To Jacobites, he was rightful claimant of the three kingdoms. He changed his royal arms to have them surmounted with a crown, to represent his royal status. Members of his household were expected to address him as 'Majesty'; visitors from Britain were encouraged to do the same.
1807
Henry was a popular Bishop of Frascati and rose to some of the highest positions in the Vatican. He died at Frascati on 13 July 1807, having been a Cardinal for 60 years.
These are very interesting details , France recognising the Hanoverian succession and the fact that France had basically washed their hands of him because of the treaty with Britain, would have been very difficult for Charles to take. I am trying to understand why Pope Benedict X1V would say he wanted to make Henry a Cardinal , when he was not even a priest yet. Could this have been to give the Stuarts some sort of influence , as the Pope realised that the claim to the throne would not materialise or could it have been a way to make Charles give up his claim.
I think he kept unmarried until the '45, thinking that he would be able to claim a wife of higher status if he were actually a king than just the Young Pretender to a throne.
When things went wrong at Culloden, it was pretty clear that he was only ever going to be a claimant and not a king. This had the double effect of reducing his eligibility and driving him to a life of alcoholism and hedonism, not attractive in a husband. Royal fathers were put off. His eventual wife was indeed a relatively insignificant orphaned German princess without means.
Charles was unhappy about his brother's career in the Catholic church because that made it more difficult for him to have another go at the British throne. Or maybe he wasn't too pleased to see Henry getting position, power, responsibilities and wealth in his own right.
This was indeed a turbulent time. Within a few years there had been the French Revolution, the Seven Years War and the American War of Independence. I doubt that there was any appetite for fighting on with a claim as the century progressed. 100 years after the Civil War and the fighting had barely ceased.
In my ignorance of history, I had assumed after the loss at Culloden that Charles was killed or executed. I did not realise that he survived for the Jacobite cause to limp on for several more decades. Nor did I realise that the spare became the Heir. I get the sense that the collective heads of Europe must have all been slightly relieved when Henry died and the whole messy and expensive Jacobite cause could be consigned to the history books!
Suffering humiliation and defeat at the battle of Culloden, not to mention being cheated of the kingship he so ardently desired, he must have been quite embittered on his return to the continent in 1746. Imagine believing that you were destined to be king, being brought up to be one, and not gaining ascension to any throne or kingdom! It must have indeed been quite a crushing blow to a proud prince like Charles Edward. And then, after all the trouble he'd been through, people turn around and hail his brother as king! I shudder to think how he must have suffered. It's no wonder he became so grumpy and difficult to live with. He would definitely have vented his frustrations on those nearest and dearest to him and used them as a punching bag. Hurting people hurt others we know.
Although BPC may still have received a small pension from France, it seems it came largely from his brother, who though he himself received a substantial income from several benefices lived quite austerely. The Cardinal also financially helped Caroline, Charles Edward's longtime mistress, when the Prince left her and their child virtually destitute. I think by the time of his marriage he was living mainly in Italy, and was a bloated alcoholic. He was also very controlling and not above hitting both his wife and his mistress. No wonder they both in their time chose to leave him. I don't really know why he married when he did, or indeed whether he was pressured into doing so, in the hope that it would induce him to lead a more sober life. If that was the case it didn't work.
Romanticising Jacobitism
How the Jacobite story has been romanticised in music, fiction and on screen
3.22
Some of the most iconic images and songs associated with Prince Charles Edward Stuart are posthumous.
In other words, they were actually created decades – even centuries – after his death in 1788. 'Bonnie Prince Charlie' particularly flourished in the creative imaginations of 19th century authors, painters, poets and musicians.
His story continues to inspire, most recently in the work of Diana Gabaldon, author of the popular Outlander novels and the associated television series.
http://www.dianagabaldon.com/books/outlander-series/ – https://en.wikipedia.org/wiki/Diana_Gabaldon – Her books merge multiple genres, featuring elements of historical fiction, romance, mystery, adventure and science fiction/fantasy – To explain the character's modern behavior and attitudes, Gabaldon chose to use time travel. – The Outlander series focuses on 20th-century nurse Claire Randall, who time travels to 18th-century Scotland and finds adventure and romance with the dashing James Fraser.[2] Set in Scotland, France, the West Indies, England and North America, the novels merge multiple genres, featuring elements of historical fiction, romance, mystery, adventure and science fiction/fantasy
The 19th century romantic imagery of Bonnie Prince Charlie has also been re-used countless times as a marketing tool. Printed on souvenirs and absorbed into the iconography of Bonnie Scotland, these images have helped create the popular character of Bonnie Prince Charlie – the tartan-clad Jacobite hero suspended in time, forever pursued through the Highland landscapes of Scotland with a price on his head.
The Skye Boat Song
The Skye Boat Song is one of the most popular songs associated with Bonnie Prince Charlie.
Thought by many to have been written at the time of his escape, the song was actually published in 1884. Sir Harold Boulton wrote the lyrics set to a Gaelic air collected by Anne Campbelle MacLeod in the 1870s.
A 1892 poem by Robert Louis Stevenson – Sing me a Song of a Lad that is Gone – has also been set to the same music and was adapted as the theme tune for the Outlander television series.
DOWNLOADS
SEE ALSO
"Outlander" – The Skye Boat Song Lyric Video (with Sam Heughan Intro)

What a package to boost the Scottish tourist industry! Romantic hero rescued by romantic heroine, a lost cause, dramatic and beautiful scenery. Bundle that up with the later accretions – paintings, fictions, poems and songs, Royal support for the Walter Scott version of history from V& A and it's unbeatable. Shortbread tins, Edinburgh Rock, plastic piper dolls swathed in Royal Stewart tartan are just a few of the catchpenny souvenirs on offer. A visit to Culloden puts some of that tat into perspective.
The versions of history which come down to us are subject to so many interpretations that sifting the truth for the lay person is sometimes problematic.
(On the subject of romantic escapades, it's interesting that the reputation of King Richard III was so successfully tarnished by the Tudors that his rescue of his cousin Anne, later his Queen, from the clutches of his brother George, Duke of Clarence, has never found a place in his legend.)

Although many people feel that Outlander is a romanticised version of events, it has brought an awareness of this period of history to a new generation of people. Not only that but it has resonated with thousands of people who can trace their ancestry back to Scotland and in turn inspired them to visit sites like Culloden and learn more about their family history. The "Outlander Effect" has overall had a positive effect on Scottish tourism too – the revenue brought in is allowing many historic sites associated with the show (like Doune Castle aka Castle Leoch) to carry out essential repairs so that these places continue to exist for future generations to enjoy. People are engaging with history more than ever before and it's a beautiful thing to see!

"Mull was astern, Rùm on the port,Eigg on the starboard bow;"
Until doing this course, somehow it managed to escape my knowledge throughout my life thus far, that the journey over the sea to Skye was not done from the Scottish mainland but from Benbecula in the Outer Hebrides.
The footage of the Corries suggests that they are at Eilean Donan Castle. I had always imagined that the journey to Skye would have been from the mainland in the vicinity of Kyle of Lochalsh and would have been none the wiser by seeing this footage.
This is the first time that I have come across this RLS poem but if Mull was astern, Rhum port and Eigg starboard, then they would have been doing a rather circuitous route. Had I still been under the misapprehension they were travelling from the mainland, I would simply have assumed that they were travelling from Ardnamurchan and passing between Rhum and Eigg. Otherwise, it looks as it they may have taken the long route either due to sea conditions or to avoid capture. But perhaps it was poetic licence or RLS just didn't have an accurate map.

I love the Irish song about the Prince called " Se mo laoch mo Ghile Mear, Se mo chaesar Ghile Mear" which translates roughly as"He is my hero my dashing darling, He is my Ceaser, dashing darling". It was written by Cork man Sean Clarach Mac Domhnaill in the 18th century separated from Culloden by time and distance. It is still a popular song in Irish traditional music today and the air is often played by musicians without any lyrics being sung.

https://youtu.be/LuCmZNvnxlI
Here is another song commemorating Culloden, along with a very Jacobite retelling of the battle.

Drambuie also tells of Charles' flight through Skye on every bottle of the liquor.

Since the mid 1970s I have a version of the song Ye Jacobites by Name – the version rewritted by Robert Burns and published in 1791. This is the Whig retort to the Jacobite rebellion so I have posted a video of the song and lyrics here.
https://www.youtube.com/watch?v=RStIK0dhF5w
The original even more anti-Jacobite lyrics can be found here.
https://en.wikipedia.org/wiki/Ye_Jacobites_by_Name

If you are interested there is a course in EDX,is called The spain of Quixote,it covers the 16th and 17th centuries,it does not cover the whole story but if enough,the writers of the spanish golden century,kings etc.Quiet,it also in english,began on october 22,but you can do it at your own pace. https://www.edx.org/course/subject/humanities

I learned the Skye Boat song at school.
We had the Skye Boat song and Lock Lomond at my mother's funeral back in 2012.
I've seen only a little of the Outlander series on TV and I've read none of the books – they seem to be popular – perhaps some reading for the future.
3.23
SIR WALTER SCOTT VIDEO (06:03)
Sir Walter Scott (1771–1832) was a prodigious Scottish author, with works in verse and prose, who drew inspiration from the Jacobite campaigns for a number of his publications.
In August 1822, King George IV was the first reigning British monarch to visit Scotland in nearly two centuries.
Scott's organisation of the visit included a tartan pageantry, and the presence of Highland chiefs had a lasting influence, elevating the tartan kilt to become part of Scotland's national identity.
Abbotsford, the home of Sir Walter Scott near Melrose in the Scottish Borders
it's a common myth that Scott is a straightforward unionist and Hanoverian supporter. His family history is a lot more complicated than that. He idolised his great grandfather, who was affectionately known as Beardie, so-called because he made a pledge that he wouldn't cut his hair or his beard until a Stuart was returned to the throne. So he was a Jacobite supporter in the Battle of Killiecrankie in 1689. Fought for Claverhouse then. And remained a Jacobite supporter throughout his life. What happens after that with his son Robert Scott is Robert Scott becomes a wig, decides to basically step aside from the Jacobite ideal, I think for pragmatic reasons. And the story goes that he did this at, on or around the time of the '45, and that Scott's father and brother were going to go and fight for the prince, and then were drawn back by the family. So for Scott, it's not a straightforward story. He's very much torn between heart and head, I think. And that plays right through his life. Scott's involvement with the royals, and particularly with the prince regent – who, obviously, George IV was the prince regent before becoming king – is an interesting story. They had a relationship as men since 1815. And at that time, obviously, Scott is asking permission to rediscover the Honours of Scotland, the crown jewels. And whether you think that's really a rediscovery or just a, "ah, there they are," is open to debate. It was a very romantic unveiling at the time. I think Scott was – he was a stage master, absolutely. So I think he played a key role. He was certainly aided by a
very capable team, but a key role nonetheless.
Bringing the Highland chiefs, bringing the former Jacobites – some of them probably still have Jacobite sentiments – into Edinburgh mimics what happened very briefly during the '45 rising. And anybody with a decent grasp of history would have recognised that.
But you're right. He's making it more palatable. He's sanitising it. It's a safe environment to celebrate that history, the king's visit. So he's re-appropriating, I think. And you're quite right. Scott is very preoccupied with reconciliation, if you read his novels. But what's remarkable about the royal visit is how it's to do with those wounds of Jacobitism becoming recast in this spectacle of loyalty to George IV. At one point, there's all this rhetoric around this. And it says, he is the chief and we are the clan. The whole of Scotland becomes like a clan with George IV as the chief. And this is so ironic, if you think, just not that long ago before, there was virtual civil war.
Scott practically invented the romantic image of Scotland that persists today.
The King in tartan, the 'Bonnie' Prince, the wild, wonderful highlander, with his sword and targe, even the idea of a specific 'Clan Tartan'. It all seems to come from the 1800s, after the immediate threat of an actual Jacobite rising had faded into the past, and people could look on if as a 'tragic, romantic episode', rather than a bloody and terrible slaughter of many innocents on both sides.
The romantic movement of Wordsworth, Shelley, Byron contributed to the sensibilities of the time where wilderness, heroic causes and fantastic deeds of daring do were in vogue. The Prince Regent (George IV) indulged some pretty fantastic whims like the Brighton Pavilion, so it all plays into the mood of the times – romanticising a bloody massacre and making the BPC the hero of it all would fit with this Romanticism and would appear to offer a link even to the then monarch in his kilt and feting him with the attendance of Highland Chiefs. Better to be a part of the legend and keep Scotland close than revive old memories and hatred.
It is interesting to note that King George IV's visit to Scotland was the first monarch visit in nearly two centuries. It is no wonder that the Jacobite movement was so prolific, the feelings of isolation, the inequalities, promises made that never materialized, all would have created the environment for the risings. I think that we concentrate on the fact that this was a religious / political rebellion, and to a great degree it was, but I believe that it was also due to the people of Scotland trying to survive in that hostile religious / political environment. Lots of wounds would need to heal.
We covered the Walter Scott orchestrated visit of George IV to Scotland in the Highland Clans Future Learn course – and it seemed a real turning point for official Scottish culture, upon which Victoria and Albert built.
3.24
SIR WALTER SCOTT'S JACOBITE NOVELS VIDEO (09:57)
Three of Sir Walter Scott's novels drew on the Jacobite campaigns. In chronological order of publication, they are Waverley (1814), Rob Roy (1817) and Redgauntlet (1824).
So if we talk about Waverley, Waverley, published 1814, this is Scott's first foray into novel writing. Published anonymously of course, so he's very well known as a poet. What does Scott do with the Jacobites story in Waverley? I think in Waverely, and then again to a similar extent in Rob Roy and Redgauntlet, what Scott's doing is interrogating the, not the legitimacy, but the practicality of Jacobite ideals. What you have is– I mean he styles
Waverley as a romance, and I think that's an important thing to note, he's quite clear about that. It's not a history, it's a romance. So I think having the key protagonist being an Englishman is really interesting as well.. Edward Waverley has fallen out of favour with his father and he lives with his uncle who is a Jacobite supporter. He then finds himself fighting for the hand of Hanoverian government up in Scotland, and through his
uncle and his Jacobite sympathies ends up encountering these various characters that change his mind, effectively … what Scott does is to stress some aspects of the '45 and then to diminish others. So we never get to Culloden, and we don't have any bloodshed, but we obviously– Waverley meets the prince at Holyrood and it just seems to me that it is a kind of retelling of the Jacobite story. Which then almost gathered a kind of momentum as being fact rather than fiction… Scott being the first globally recognised author and I think it's hard for us now to really appreciate what that meant, but he was a complete superstar at the time. You've already alluded to this, but I mean I suppose one of the things that I think about with Scott and the Waverely novels is I think about that kind of Harry Potter phenomenon, and how they've made these films, and then there's also this theatre production, and as you say, what happens with Waverley novels is that they have circulation within other cultural forms. … s Redgauntlet. Which was one of Scott's favourites as well. It covers the story of a fictional Jacobite rising that happens in the 1760s. It's fascinating to show the kind of story curve of Scott's. I suppose his journey in accepting the fate of Jacobitism is a fair thing to say. Waverely, first novel in 1814,
Redgauntlet 10 years later, and it's a complete flop. A rather fat and listless Bonnie Prince Charlie turns up– As he was then. He was, I mean, you know he went from this dashing sort of cavalier type to somebody that you think, would I fight for him? For a disillusioned alcoholic, probably not… Rob Roy is a very, sort of, shadowy figure. He appears a couple of times and is very heroic. Again, story about legitimacy, the Highlands and Lowlands, finding compromise, so those motifs come back again and again. And
Rob Roy of all the novels, has the most incredible afterlife on the stage. This is really, I think, more than Waverley, the crucial novel for crowds of people in Covent Garden wearing Highland dress, and watching Highland Dancing on the stage during the interval of Rob Roy, and all singing Auld Lang Syne, and all feeling terribly Scottish and
thinking they understand what it's like to be Scottish. So that's really, really interesting when that gets converted for the stage in 1818.
I've been discovering more items for my must-read list – Walter Scott Jacobite novels – including Rob Roy McGregor – also Guy Mannering as Ellangowan was the name of a property in my area in NSW Australia and my great great uncle named his rural farming property, Ellangowan. My great great grandmother Mary Hicks nee McKenzie apparently had a painting of the Battle of Culloden in her NSW Australia home, however I don't know the story of how she came to acquire it in the 19th Century. It seems that there was a nostalgia for Scotland in Australia influenced by Sir Walter Scott, but not so much these days I suspect ? I hope to do the Walter Scott Future Learn course.
read Walter Scott's Waverley online here
3.25
SIR WALTER SCOTT'S JACOBITE OBJECTS VIDEO (08:07)
Sir Walter Scott was a prolific collector and amassed a diverse – and often quirky – collection of historical objects, many associated with key Jacobites and the series of campaigns.
So Rob Roy is a really nice segue to go from thinking about Scott's literature and his literary output into thinking about objects. Then the other aspect that I'm very interested in is to do with the objects. And this whole MOOC is about material culture. And so our students are going to be really familiar with objects by this point. And so, Scott does deliberately acquire Jacobite objects, doesn't he? So we know that Scott, as a young boy, has a little museum in his bedroom. It's something that his friends talk about seeing. He had a collection of coins. But he also had Highland broadswords and was particularly interested in the Scotland of the 18th century from being very young. So because of that interest that stems from boyhood, Abbotsford collection is very, very strong in Jacobite relics… It was 1812 that he occupied this place. But it's 1811 that he basically did the deed and decided to take on the property. And you're right, it was a ramshackle farmhouse that looked absolutely nothing like the building behind us today. And over a period of nigh on 15 years, extension upon extension goes up over time. It's a house built on
books and the proceeds of books. And because of that ethos, Scott's filling it with objects that tell stories … very precious Jacobite object here, which is the pocketbook of Flora MacDonald. So first of all, because some of our students may not know, is a pocketbook a diary of some sort? It was effectively a storage device for letters. So within our pocketbook, there are four compartments. And if I was to open it up – it's very fragile now, but it has this most completely unexpected bright pink silk lining. And when you
see the very Scottish exterior of the object, and then you open it up, and it's this very garish coloured silk, it's a bit of a surprise. It's sort of shocking pink. Shocking pink. Absolutely. So yeah. There are four compartments for storing letters. And it was designed to be a gift. Flora appears to have made it to give to somebody. And supposedly it's to a minister called Martin Martin. And he died before the gift was received. That's the story. So she hadn't intended to keep it. But because she'd never been able to give it to the recipient, it had remained within a family on Skye, and then had got handed to
somebody that had then presented it to Scott – a chap called Alexander Campbell.
I enjoyed reading this book about Sir Walter Scott. The author is quite sympathetic.
https://www.amazon.co.uk/Scott-land-Man-Who-Invented-Nation/dp/1846971799/ref=tmm_pap_swatch_0?_encoding=UTF8&qid=1572125337&sr=1-1
As a child I regularly peaked at an old Gaelic Bible in the family book cabinet – wondering at its origins.
Back in 2012 it came into my custody, following my mother's passing – it had been passed down the direct maternal line from my 3 x great grandmother Ann McKenzie nee McLean to her daughter, her granddaughter, her great granddaughter and then to her great great granddaughter – my mother. I discovered it was an Edinburgh Bible Society Gaelic Bible – most likely the one given to departing residents from the Isle of Skye as they boarded the ship "William Nicol" to sail to Australia in 1837. My daughter already sees herself as the next custodian. I have shared it at several family reunions and earlier this year I took it down to share with my 3rd cousin who had just completed a Graduate Diploma of Family History. He was speechless when I brought it out to show him. It is the most treasured item of my family that I have.
Objects and artefacts can have a lot of meaning.
3.26
We close our course with a look at the most recent Jacobite-inspired phenomenon, the historical time-travelling Outlander series of nine novels by the author Diana Gabaldon.
The female protagonist of Outlander is Claire Randall, a married, former World War II nurse, who in 1946 finds herself transported back to the Scotland of 1743. In the years immediately preceding the '45 Jacobite rising, she becomes embroiled with the fearless Highlander, Jamie Fraser.
Outlander has been developed for television by Ronald D. Moore and produced by Sony Pictures Television and Left Bank Pictures for Starz. It premiered on 9 August 2014 and in 2017, screened in the UK on Channel 4.
Shot on location in Scotland and England, the television series has generated huge interest with tours, trails and guides to the sites featured. Here is a link to the map.
In this short film, Andrew talks about seeing objects, including the iconic silver canteen, in the exhibition Bonnie Prince Charlie & the Jacobites. Andrew explains that the canteen (or at least a copy of it) features in Season 3 of the television series.
I really enjoyed the short film with Andrew Gower. I have loved watching the Outlander series on tv and have the DvD's. I particularly enjoyed the first 2 series leading up to Culloden. The episode which covered the battle was poignant and stunningly filmed.
Andrew Gower portrayed the Prince with sensitivity and thought in the Outlander series. We see a very indulged young man in Paris, with a strong belief in the justification of his cause, then in Scotland, a prince not able to assess or accept the conflicting advice given to him from his advisors. We also see the concern the Prince had for the injured men from both sides after the battle of Prestonpans, citing that all men were his father's subjects. Finally his inability and inexperience to lead an army at Culloden.
The research that Andrew Gower did on Prince Charlie enhanced his performance and gave depth to quite a difficult character to portray on screen.
It is strange that a fictional series written by someone who at the outset, knew little of Scottish history, is leading people back to examine events to the extent that the national museum uses the fictional connection to draw people in to look at their very real artefacts. Even as I write that sentence I feel I am going round in a circle. But I suppose it is not that new and exceptional to our times, when you consider how a lot of English history revolves round Shakespeare's version in his plays.
https://www.nms.ac.uk/national-museum-of-scotland/things-to-see-and-do/past-exhibitions/bonnie-prince-charlie-and-the-jacobites/outlander/
I've seen only a little of the Outlander series on TV and I've read none of the books – they seem to be popular – perhaps some reading for the future.
3.27
IN CONVERSATION WITH DIANA GABALDON AUDIO
And it is forgotten that Gaelic is as alien to Britain as English is – both languages came to Britain about the same time (shortly after the retreat of Rome). The word 'Scottish' refers to the Irish tribe that came over and settled in what is now the south west of Scotland. In parts of the country, Gaelic has never been spoken (particularly the south east which is largely English). Scots English is a true dialect of English, related to the Northumbrian dialect, though with distinctive borrowings (haar is of Norwegian origin, against English fret). The Picts (a name given to the natives by the Romans who remarked on their use of woad – not used by William Wallace!) did not speak any of the languages spoken in Scotland today. Norwegians settled in the north during the Viking period (which is why Sutherland is so far north) and spoke a language called Norn until comparatively recently – there are some efforts at resurrecting it in the islands. Thus it can be seen how complicated the ethnic make-up of modern Scotland is. Do not make the mistake of thinking that Scotland speaks with one voice (as the SNP pretends).
Something else I learned from Devine is that James VI, as a means of trying to impose his royal will over the Highlands, which of course was difficult given the geography and the different culture, relocated a large number of Scots-speaking people from the Borders into the Highlands, to break up the Highland routes of communication.
And then when James inherited Ireland along with England, he did the same thing again. This time moving people from the Borders into Ulster, with the same purpose in mind of breaking ties between the Gaelic speaking people of the Highlands and their Irish kin.
The Ulster plantations they are known as. It is to be noted that the earlier English settlements in Ireland were in the area around Dublin whereas the northern settlements were largely Scottish and dated from the Stuart period. Thus, most of the Unionist population of Ulster is Scottish in ancestry rather than English. I do not know what the SNP would make of that fact if it ever achieved Scottish independence – the English would be quite entitled to tell them to take Northern Ireland with them.
If an author like she attracts people who wouldn't usually have any interest in history (whether slightly far fetched and romanticized or not) then that can't be a negative thing.
I applaud her research methods. It has to be the quandary of all writers of historical fiction, but if we are aware that a book or film is just that (and not a text book) then no real harm is done, especially since those with a real love of a subject matter will do for her reading of their own to ascertain facts.
At least she tries not to commit cardinal sins such as occurs in the recent film about Mary, Queen of Scots, who is seen meeting with Elizabeth..That is so wrong to lead people into believing that. Diana does try, she says, not to go off piste in this way.
3.28
ROMANTICISING THE JACOBITES DISCUSSION
We have now considered various ways in which Bonnie Prince Charlie and the Jacobites have inspired – and continue to inspire – songwriters, musicians, authors and film-makers.
In this final discussion we would like to hear once more from you. Let's share our thoughts around these two questions.
What do you think is the enduring appeal of the Jacobite story?
Why do you think it tends to focus on the '45 campaign and the figure of Bonnie Prince Charlie?
This history has much to set an imagination going. An exiled king, tension between Catholics and Protestants, European kings and the Pope in the story. Add to that the clothing and battle weapons as well as ornaments and luxury objects. On top of that are battles between Scotland and England. Also, the victors were cruel and uncompromising, providing a fund of material to reflect upon. The Jacobite's quest has many instances when there has been unfair treatment of monarchs depending on their religious persuasion. However, Catholics and Protestants play different role in English and Scottish history in these times. Today to gain a throne, the potential king would need to be a Protestant, but the fear for life and the cruelty involved would not be part of the picture. Earlier periods were often merciless and inhumane. Bonnie Prince Charlie's role has all the ingredients of a story to capture attention. It has been manipulated over time but still remains the most famous part of a long and sad time for the Jacobites and others fighting for the opposite side of the argument. Many lives were lost and much suffering came from the punitive outcomes of the Culloden period.
There seems to be an empathetic bonding with lost causes that increases over time. The myth and romanticism grows with a each generation's interpretation of what might have been. No one can dispute it as it never happened.
The Jacobite Rebellion is an enduring story of a lost cause. Part of its appeal is that it has a romantic figurehead, an exiled young prince engaged in a struggle to reclaim the throne for his father. It is also a story of brave hearted followers who believed in a promise of the restoration of a Stuart king. The disaster at Culloden marked the end of the Jacobite cause and the highland way of life. The violence and retribution meted out to the Jacobite supporters and highland people after Culloden generates the sympathy we feel towards this losing side. A side which suffered so much for their beliefs and allegiances.
I think the enduring appeal of the Jacobite story is partly due to the length of time over which it played out, so it was not just one event that was then finished. There were long standing strong allegiances on both sides, and these were taken around the world as people moved away from Scotland. The memories of Scotland and the clans and tartans etc became romanticised in the emigrants new countries and later generations. After all that it does not take much for films, music and novels to reignite our imaginations today.
As an alternative perspective in fiction, consider the pro-Hanoverian novel 'Tom Jones' by Henry Fielding. Jones joins the army at one point to fight the Jacobites who are on their march south.Indeed, a reason for the popularity of the story is the fact that the campaign could have succeeded but did not. Charles Edward Stuart could clearly inspire and lead followers but was himself flawed as we see from his later life as a drunk. I actually find his younger brother the more attractive Stuart – more thoughtful and less impulsive in nature.

If we are to talk about Cumberland's brutality, there are too many other examples in history to make it unexceptional. The Irish have never forgotten Oliver Cromwell and I have not forgotten the genocide carried out against the northern English by William the Bastard after he conquered the English in 1066 (the Harrying of the North) and which results were recorded in the Domesday Book (the number of places in the north recorded as 'waste' is evidence of Norman brutality).

The enduring appeal to the Jacobite story is possibly because it became after Culloden, the struggle of a people to hold onto their Highland identity & way of life but who found it almost swept away overnight. There is also to this story starting with the exiled James II & II the element of 'what if…' that possibility no matter how imaginative, of an alternative to the history we are acquainted with today. Then with the appearance of this young, charismatic Prince fighting for his father's rightful place on the throne & ultimately his, the stuff of legends was born. With his flight to Skye with Flora MacDonald all sorts of stuff was born !It would be the most romantic story if he hadn't left so many dead behind him & an opposing army set on revenge.
I think the enduring appeal of the Jacobite story is due mostly to the dramatic story of the dashing Prince Charles's campaign, set against the backdrop of the stunningly beautiful Highlands, aided by tartan clad warriors whose whole way of life ended in a final clash at Culloden.What doesn't get mentioned here is that this battle doesn't only mark the end of the Highland way of life, which was one of the last remnants of feudalism, but the birth of modernity.

Britain was on the brink of mass industrialization, and nostalgia for a rural way of life no doubt played a big part in the popularity of the Highland romance, though the actuality of life for the Highland clans was nowhere near ideal.

The beginnings of the Jacobite story are interesting too, albeit in a different way, not so suited to the writing of ballads and romances. The clash of ideas occupying Europe and influencing Britain at the time that James VII & II was deposed, represented by Louis XIV, the absolutist Sun King who ruled over his subjects from the sumptuous Versailles, and the radical ideas coming out of the Dutch Republic in its Golden Age, also make for interesting study.

I think the one of the reasons why there are still so many retellings of the Jacobite story is that the cause and its constant defeats and the eventual atrocity must have caused a social trauma in the collective consciousness of the entire nation. These retellings might be a way of dealing with that trauma as well as capitalising on it.
As for the reason why it tends to focus on the '45 campaign because it allows for what if stories/retellings, what if Prince Charlie and his forces pressed on instead of retreating, what if they had the support of the English and the French reinforcements.. Also, the figure of Bonnie Prince Charlie is because Prince Charles was molded into a Jesus Christ figure and a classical deity/hero which from the very start turns his story into a classical epic or a Biblical narrative.
Personally, I think one of my early influences was Robert Louis Stevenson's 'Kidnapped'. The adventure story of David Balfour and Alan Breck definitely made me favour them against their foes – the Hanoverian soldiers & the Campbells.
The traditional songs which emphasised the successes and tragedies of the Jacobites were probably also influential – greatly enjoyed the concerts of the Corries when I was young.
The story of the 45 and the other risings also tends to reinforce the 'nationalist' historical view that we have always been maltreated by the English ( e.g. the way they treated William Wallace, they 'stole' the Stone of Destiny, etc., etc.,). I heard of someone who intended to vote YES in the national referendum because 'it was terrible what they did to Braveheart' ( the influence of a Hollywood film !)
It was the year which, it seems to me, brought about the ending of highland life as it had been. The whole story, from Charles being in exile to his escape helped by Flora, is the stuff from which romanticized legends can grow.
The battle of Culloden ended a dream which could have united Scotland to England. People like to have heroes upon which they can pin a time in history which captivates the imagination. Charles was an "underdog" fighting for a cause he believed in. That alone is reason enough for this whole episode to be kept in the fore of people's psyche. The fact he failed and became a ( rather large!) shadow of his former self doesn't seem to matter. Most people only remember or concern themselves with the story as far as the horrific battle at Culloden, and his escape. For many that is enough. A legend was made. He fought, he lost, he escaped.
It is, as an aside, so Interesting to hear that on D Day Lovat had a lone Scottish piper play as men he was leading landed on their part of the beach. The Germans fell momentarily quiet, quite stunned at this bizarre sight. It seems to me to be a nod back to the time when brave Scots faced an onslaught with their broadswords.
The story of the Stuarts is very captivating, it involves:
The loss of the British throne/ power
Great battles
European powers, particularly the Holy Roman the Empire
Allegiances
Bravery
Secrecy
Myths
Characters called The Pretender and Bonnie Prince Charlie
A clash of cultures
A loss of the highland way of life
A fight to death for many for a lossed cause
Loyalties
Egos

I think the focus on '45 campaign is probably because it marked the end of the dreams and hopes of the Jacobite movement. BPC was the last of the Stuarts to fight for the British throne.

In Scotland, there is a need for some degree of misty-eyed romanticism so people can reconcile themselves to their terrible history. What came after Culloden – the murders, the burning of churches and the ethnic cleansing – was to a great extent Scot-on-Scot violence (with considerable English help of course).
Scots have learned to come to terms with that.
People tend to be interested in what might have been, how different would the world itself be had they restored the Stuarts?
I think it has become part of a mythologised history of Scotland and a treasured cultural icon. A story of romance and derring-do has supplanted the more prosaic facts of the Stuart claim to the throne of Britain and strategic errors that sealed its fate. Bonnie Prince Charlie, a dashing young man is the essence of a folk hero at a time of great change in Scotland, Britain and Europe. The British are said to love a loser and it is I think, the defeat of the 1745-46 rebellion that has fixed it as a legend and for Scotland, a national treasure. Had the '45 been successful the blemishes that attach to many historical heroes may have shown through, but the failure of the rebellion allowed its romanticisation from a time of romantic attachment to classical antiquity, the Scottish Enlightenment and now the tartan clad hero of those who saw (and whose descendents may still see) the subjugation of Scotland in the United Kingdom post 1707 now a part of the extention of the religious conflicts in Europe that had raged over many years previously.
It's the appeal of an allegedly old and pure Highland culture with a rightful claim fighting against an allegedly new, pompous, and wrongful invader. It's about a beautiful prince against an obese butcher. Or about a young pretender against a young savior.
It has been sold on both sides as a clearly-good against clearly-evil-story.
People love those clear ideas.
People also love the notion of being wild and free (sometimes without wanting to think much about what either really means).
White cockades (perfect merchandising product and fan article next to other objects as we've learned in this course), BONNIE Prince Charlie (perfect PR name, way better than a Charles or a James with a Nr. no one can remember correctly), a chance for the clans to demonstrate loyality, which is always considered as nobel. It's a story in the sense of "until death do us part"… only that the bride was a country and never got married in the first place. What was the question again?
Why does it focus on the 1745 campaign ?
Because again it's tragic tale.! So near but yet so far.
A handsome exiled young prince fought for his beliefs against the establishment, rallying people to his cause. He initially had successes but then at Culloden was soundly defeated and thousands died.
The Prince fled abroad dying in exile a sad shadow of himself.
Meanwhile in Scotland a whole way of life was annihilated, by the victors and the Scottish people's sense of identity was taken away.
Its necessary to see the story of Ctholic Jacobites in the wider perspective of Roman, Christian and British history. Mary Queen of Scots was a Catholic Scottish queen, who was being used by the Vatican as an instrument of Counter-Reformation.
After the Council of Trent and the invention of the Jesuits of the Society of Jesus as a evengelical and Counter-Reformation's secret and Intelligence society for secretly destroy the Protetant Reformation. As the German princes had supported Luther against Roman spiritual and ultra-corrupt imperialism, Vatican started conspiring against the independent monarchies, only Catholic monarchhies were tolerated for the time being under the Catholic League. However, with the advent of Catholic re-former John Calvin in Geneva and his inventioon of a spiritual theocracy, all monarchies werwe unacceptable to Vatican as the challengers to itd evil world sovereignty. See the Papl Bull of 1302 called the Bulldozer in the UK.
Therefore Republics were propagated by Jesuits, MONKE, vATICAN AND THE tOMAN cATHOLIC AND cALVNIST EVENGELICAL CHURCHES AND ADVENT OF rEPUBLICAN REVOLUTIONS IN fRANCE, gERMny, Eutope, America, Russia etc.
Writing the past: Outlander, Bonnie Prince Charlie and the Jacobites
I decided to undertake this course, not so much out of a focus on BPC, but more the Jacobite era and I have not been disappointed. I was interested in discovering connections to the history of the Highlands and Islands as part of my personal family history research activities. There's a lot of hope and tragedy in BPC's saga. The tragic hero has long been a preferred genre – consider Robert Scott and Ernest Shackleton and their respective Antarctic odyssey's. For decades Scott, like BPC, was regarded as a tragic hero and Shackleton overlooked – eventually that did change and Scott came to regarded as a bungler – now there are attempts to rehabilitate Scott's reputation.
https://infogalactic.com/info/Controversies_surrounding_Robert_Falcon_Scott
3.29
3.30
WILL YE NO' COME BACK AGAIN? ARTICLE
We've called this last section after a song – 'Will Ye No' Come Back Again', which is a song attributed to Lady Nairne, Carolina Oliphant – from the loyal Jacobite Oliphant family. You can find the lyrics and automatically download a sound file at this link.
Having done the Highland Clans Future Learn course I'd learned quite a lot of the BPC story – and now this course has further expanded my knowledge and understanding.
I'd also like to thank the Course leaders for interacting with Course participants to clarify issues. I have also learned so much from insights shared by my fellow course participants – thank you all for this.
Further Reading
Further reading for the course.
3.31
Further reading
Bartorp, Michael, The Jacobite Rebellions, (Oxford: Osprey Publishing, 1982).
Cheape, Hugh, 'The culture and material culture of Jacobitism', in Michael Lynch (ed.),
Jacobitism and the '45 (London: Historical Association committee for Scotland and the
Historical Association, 1995), pp. 32-48.
Corp, Edward T., 'Maurice Quentin de la Tour's portrait of Prince Charles Edward Stuart',
Burlington Magazine 139 (1997), pp. 322-325.
Corp, Edward, Kings over the Water: Portraits of the Stuarts in Exile after 1689, (Edinburgh:
National Galleries of Scotland, 2001).
Craig, Maggie, 'The Fair sex turns ugly: Female involvement in the Jacobite rising of 1745',
in Yvonne Galloway Brown and Rona Ferguson (eds.), Twisted Sisters: Women, crime and
deviance in Scotland since 1400 (East Linton: Tuckwell Press, 2002), pp. 84-100.
Dalgleish, George, 'Objects as icons: Myths and realities of Jacobite relics', in J. M.
Fladmark (ed.), Heritage and Museums: Shaping National Identity (Shaftesbury: Donhead,
2000), pp. 91-102.
Farquhar, Helen, 'Some portrait-medals struck between 1745 and 1752 for Prince Charles
Edward Stuart', British Numismatics Journal 17.7 (1923-24), pp. 170-225.
Forsyth, David (ed.), Bonnie Prince Charlie and the Jacobites (Edinburgh: National
Museums Scotland, 2017).
Grosvenor, Bendor, 'Bonnie Prince Charlie returns to Edinburgh', Country Life 11 May
2016, pp. 122-125.
Guthrie, Neil, The Material Culture of the Jacobites (Cambridge: Cambridge University
Press, 2013).
Macinnes, Allan I., 'Scottish Jacobitism: In search of a movement', in T. M. Devine and J. R.
Young (eds.), Eighteenth-century Scotland: New Perspectives (East Linton: Tuckwell Press,
1999), pp. 70-89.
Monod, Paul Kleber, Jacobitism and the English People, 1688-1788 (Cambridge: Cambridge
University Press, 1989).
Monod, Paul Kleber, Pittock, Murray and Szechi, Daniel (eds.), Loyalty and Identity:
Jacobites at home and abroad (Basingstoke: Palgrave Macmillan, 2010).
Nicholson, Robin, Bonnie Prince Charlie and the making of a myth: A study in portraiture,
1720-1892 (Lewisburg: Bucknell University Press, 2002).
Novotny, Jennifer, 'Polite war: Material culture of the Jacobite era', in Allan I. Macinnes,
Kieran German and Lesley Graham (eds.), Living with Jacobitism: The three kingdoms and
beyond, 1690-1788 (London: Pickering & Chatto, 2014), pp. 153-172.
Pittock, Murray, Material Culture and Sedition, 1688-1760: Treacherous objects, secret
places (Basingstoke: Palgrave Macmillan, 2013).
Pittock, Murray, 'Treacherous Objects: Towards a theory of Jacobite material culture',
Journal for eighteenth-century studies 34.1 (2011), pp. 39-63.
Pittock, Murray G. H., The myth of the Jacobite Clans (Edinburgh: Edinburgh University
Press, 1995).
Riding, Jacqueline, Jacobites: A new history of the '45 Rebellion (London: Bloomsbury,
2016)
Sankey, Margaret and Szechi, Daniel, 'Elite culture and the decline of Scottish Jacobitism,
1716-1745,' Past & Present 173 (2001), pp. 90-128.
Seddon, Geoffrey B., The Jacobites and their drinking glasses (Woodbridge: Antique
Collectors' Club, 1995).
Sharp, Richard, The engraved record of the Jacobite movement (Aldershot: Scolar Press,
1996).
Szechi, Daniel, The Jacobites: Britain and Europe, 1688-1788 (Manchester: Manchester
University Press, 1994).
Thom, Danielle, ' "William, the Princely Youth': The Duke of Cumberland and anti-Jacobite
visual strategy, 1745-46', Visual Culture in Britain 16 (2015), pp. 269-286.
Woosnam-Savage, Robert C., 1745: Charles Edward Stuart and the Jacobites, (Glasgow:
Glasgow Museums, 1995)
Having done the Highland Clans Future Learn course I'd learned quite a lot of the BPC story – and now this course has further expanded my knowledge and understanding.
I'd also like to thank the Course leaders for interacting with Course participants to clarify issues. I have also learned so much from insights shared by my fellow course participants – thank you all for this.